movie reviews
Bawaal Movie Review: Varun Dhawan, Janhvi Kapoor's Film Stay True To Its Title Making A Chaotic Mess Of Everything!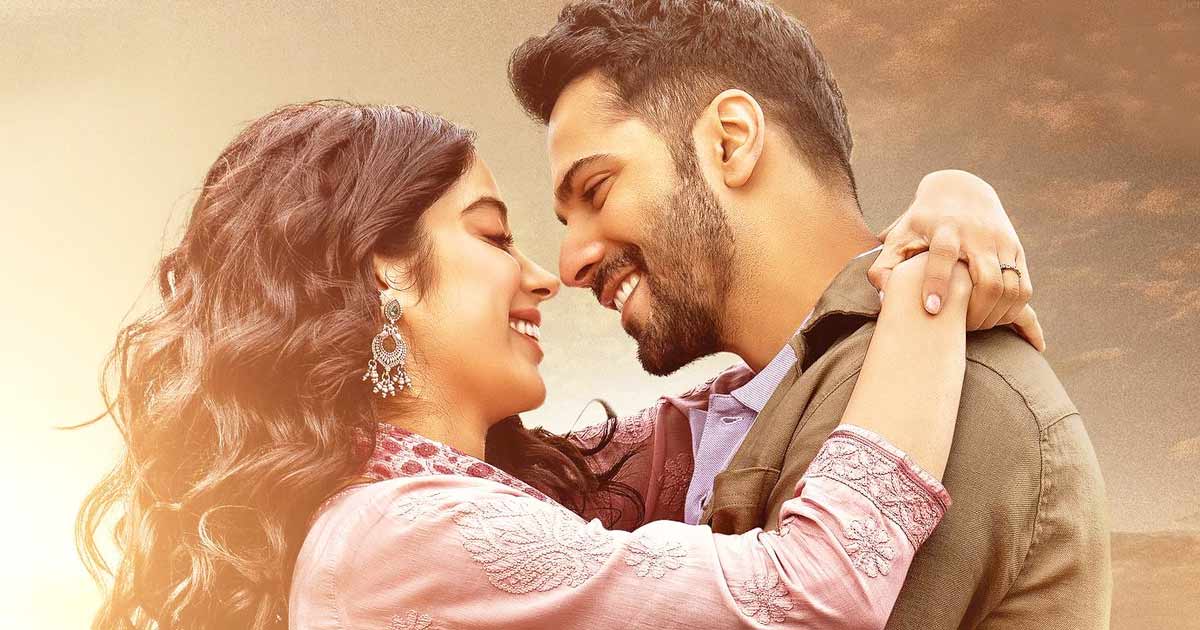 Bawaal Movie Review Rating:
Star Cast: Varun Dhawan, Janhvi Kapoor, Manoj Pahwa, Vyas Hemang, Mukesh Tiwari, Prateek Pachori
Director: Nitesh Tiwari
Bawaal Movie Review Out ( Photo Credit – Instagram )
What's Good: The fact that it's coming straight to OTT (and an earnest Varun Dhawan!)
What's Bad: The attempt of doing something unique only to get trapped including one of the most bizarre sub-plots you'd ever seen!
Loo Break: Whenever, Wherever!
Watch or Not?: Only if you've useless time to kill & are using a friend's free Amazon Prime account
Language: Hindi
Available On: Theatrical Release/Amazon Prime Video
Runtime: 2 hours 16 minutes
User Rating:
The black & white gloomy scenario playing sad songs turns into a colourful uplifting scene upon the entrance of our hero Ajay urf Ajju Bhaiya (Varun Dhawan). After wasting the first 5 minutes for the audience to guess what's Ajju's occupation when the makers have given it out in the trailer, we get to know that he's a teacher for whom 'image is everything, everything is image'. He's married to Nisha, who's facing a medical disorder (won't spoil!) which she had mentioned to Ajju before getting married.
But, Ajju being the image-worrying prick he is, distances himself from Nisha only to end up on a Europe trip with her. Why are they in Europe? Well, that even director Nitesh Tiwari didn't bother to think about much, so let's skip this to only predict how they'd fall for each other during this trip ultimately saving the marriage because that's what we do in Bollywood films, we add a couple of Arijit Singh songs to save the marriage.
Bawaal Movie Review Out!  ( Photo Credit – Instagram )
Bawaal Movie Review: Script Analysis
Nitesh continues to pen the stories with his tried & tested co-writers Piyush Gupta, Nikhil Mehrotra & Shreyas Jain, but this time to design the weakest film of their careers. This one stays true to its soul, it's just the brain that it lacks while developing the make-or-break sub-plots of the film. Characters take some outlandish decisions only to misdirect the film from its at-times strong emotional core.
Humour has always been a solid retention point in Tiwari's previous films & even this one has some genuinely funny sequences but they're too little to balance the 'Bawaal' its script & screenplay creates. A middle-class teacher going to Europe shelling 8-10 lakhs only to eclipse an angry slap painted on the face of a Politician's son, comparing the greedy trait of 'wanting more' with that of Hitler's greed to conquer the world, finding oneself amidst the tragic episodes of World War II comparing it to the current chaos in the real-life which is built on a half-baked narrative & much more, the flaws are glaring and too many.
Mitesh Mirchandani (Uri, Neerja) has done some dependable work in the past and even tries to keep things breezy here. Yes, the film showcases one of the most boring representations of Europe and you'll have a ZNMD-reverse feeling of never wanting to visit that country again. Nope, it's not because of the visuals of war it showcases, it's because of the gloomy template chosen to showcase the scenic locations.
Bawaal Movie Review: Star Performance
Varun Dhawan comfortably slips into Ajju's character using his charm to create a love-hate relationship with him because of certain traits he owns. The shift from cocky to comical to catastrophic comes across as very natural without any pretension.
Janhvi Kapoor suffers from superficial character writing, from calling her independent in one scene and immediately getting her married in another because "how would she get a good guy given her medical condition?" Despite all the flaws, Janhvi manages to shine in certain scenes proving why I've always been right to bet on her & not Sara Ali Khan.
Manoj Pahwa is wasted and if he agreed to do this only for paying bills, it's totally fine. The Gujarati co-passenger Vyas Hemang is a surprise package, who I first thought was Kumar Varun. He gets to do major comical heavy lifting along with some little additions by Prateek Pachori's Bipin who tries hard to be Janna to Dhawan's Wiki. Mukesh Tiwari makes no difference with his presence in the film.
Bawaal Movie Review Out ( Photo Credit – Instagram )
Bawaal Movie Review: Direction, Music
Nitesh Tiwari falls into his trap of creating that one powerful emotional arc, Aamir & Fatima in Dangal, Sushant & his son in Chhichhore but here it's different. He mashes dreary visuals of war with the real-life issues of his characters without building a proper bridge between them. You stand there like a fool between the two worlds clueless about whom to feel: the people who lost their lives in World War II, Varun & Janhvi who are learning from their mistakes or yourself for putting yourself in a situation where you've to watch this.
Mithoon, Tanishk Bagchi & Akashdeep Sengupta deliver 3 songs with only the former's Tumhe Kitna Pyaar Karte sung by Arijit Singh would make it the second hearing from here. Daniel B. George's background score is just about apt checking the major boxes without any issue.
Bawaal Movie Review: The Last Word
All said and done, Bawaal has a few things going in its way but a lot of them are against it, hence proving why the decision of releasing straight to OTT was the wisest one the makers could've made.
One and a half stars!
Bawaal Trailer
Bawaal releases on 21st July, 2023.
Share with us your experience of watching Bawaal.
For more recommendations, read our Name Movie Review here.
Must Read: Mission: Impossible – Dead Reckoning Part One Movie Review: Tom Cruise's Ethan Hunt Is Back To Give The Worth Of Every Last Penny You Pay To Watch Cinema On The 'Big Screen'
Follow Us: Facebook | Instagram | Twitter | Youtube | Google News
The post Bawaal Movie Review: Varun Dhawan, Janhvi Kapoor's Film Stay True To Its Title Making A Chaotic Mess Of Everything! appeared first on Koimoi.