movie reviews
72 Hoorain Movie Review: A Failed 'Arthouse' Attempt Of Saying The Most Generic Thing In The Most Bizarre Way Possible!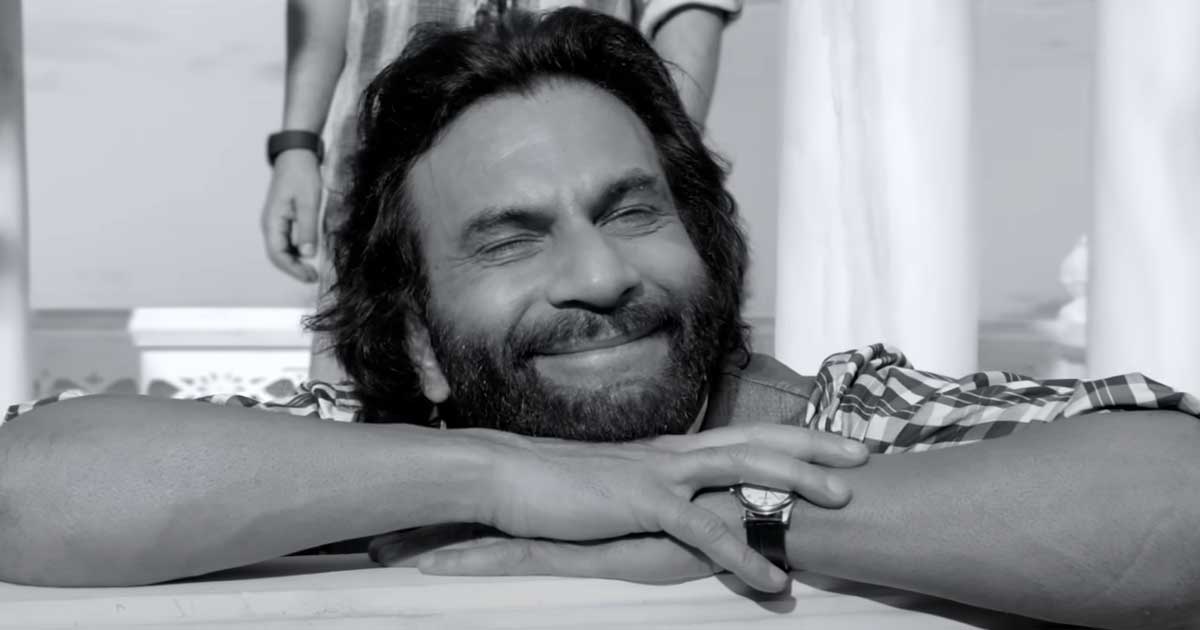 72 Hoorain Movie Review Rating:
Star Cast: Pavan Malhotra, Aamir Bashir, Ashok Pathak & Rasheed Naz
Director: Sanjay Puran Singh Chauhan
72 Hoorain Movie Review ( Photo Credit – Youtube )
What's Good: It attempts at saying something good but lacks the voice, the solid baritone-heavy roar that could've changed things for the film
What's Bad: It's apparently being made in 10 languages, so it'll be equally bad in every other language as well
Loo Break: It's hardly 80 minutes & 90% of the film is Black & White, you'd at best go to sleep but won't desire a break
Watch or Not?: Only for Pavan Malhotra'e genuine attempt of bettering a poorly-written character (wait for OTT!)
Language: Hindi
Available On: Theatrical Release
Runtime: 1 Hours 21 Minutes
User Rating:
If you know anything about the title of the film, you'd have an idea it revolves around the '72 Hoorain' theory which has been punctured by many Islamic scholars in the past. Two suicide bombers Hakim (Pavan Malhotra) and Bilal (Aamir Bashir) bomb up Mumbai's Gateway Of India upon wrongly getting influenced by a Maulvi (a learned teacher of Islamic law).
They're promised to be welcomed by 72 Fairies (72 Hoorain) at the entrance gate of heaven post they achieve the task of bombing-up people who allegedly aren't following the path of Allah. But, they soon get a reality check as their souls get trapped to witness how everything was one big lie. How they react to their decision of blindly trusting the people who misused their faith is what the main crux of the film comprises.
72 Hoorain Movie Review ( Photo Credit – Youtube )
72 Hoorain Movie Review: Script Analysis
It suffers from The Kerala Story & Kashmir Files syndrome of "important topic but lacklustre execution" with its narrative. The screenplay of the 90-minute film, which was shot in 28 days, was written by Anil Pandey and Junaid Wasi. The decision of including a whole lot of CGI to portray the story's theatrics doesn't work in its favour. At the cost of making the narrative look more dystopian & hard-hitting, the final product comes across as shabbily unnerving.
It doesn't really join the list of films that in the disguise of keeping a good intent go to every extremist end possible to sensationalise things to only create a controversy around it to boost its box office numbers. It's a film that says a very generic thing in the most bizarre way possible.
The makers unfortunately took the route of 'controversy' to create the buzz but at heart, it's not trying to spread any hatred. That doesn't mean it says all the right things, it's extremely flawed at conceptualising emotions and takes the easy route of presenting an imbalanced take on a very important topic. The de trop VFX & superabundant usage of Green-screen doesn't help Chirantan Das' striving camerawork.
72 Hoorain Movie Review: Star Performance
Pavan Malhotra stands tall with his solid presence as the misguided terrorist Hakim. His character goes through strong emotions varying from denial, anger, depression and acceptance with Pavan nailing each and every stage of it.
Aamir Bashir plays Hakim's fellow-terrorist Bilal who's comparatively subtle and 'A Wednesday' star underplays it very well. His character hits the saturation point very early in the film and that reflects sharply in his performance.
72 Hoorain Movie Review ( Photo Credit – Youtube )
72 Hoorain Movie Review: Direction, Music
Full marks for Sanjay Puran Singh Chauhan's vision of creating a film so unlike anything else around, but the story & writing department kills his hallucinatory dystopian aura. Though, everything gets very 'in your face' after a point of time. Sanjay tries to mimic the girl in the Red coat (from Schindler's List) impact with the film's colour-changing trope but fails badly in doing so because it's done with no thoughts.
Finding Fanny's Mathias Duplessy makes a comeback with its melancholic background score which goes well with the visuals. He doesn't experiment much with the instruments keeping it simple & impactful at the same time.
72 Hoorain Movie Review: The Last Word
All said and done, this film winning a National Film Award in 2021 only goes on to show how there's a dearth of films made with good intent backed by equally strong story & screenplay.
Two stars! 
72 Hoorain released on 07 July, 2023.
Share with us your experience of watching 72 Hoorain.
Not into serious movies, check out our Indiana Jones and the Dial of Destiny movie review
Must Read: Neeyat Movie Review: Cunning Moves & Clichés Go Hand In Hand Here, But In Vidya Balan We All Must Trust
Follow Us: Facebook | Instagram | Twitter | Youtube | Google News
The post 72 Hoorain Movie Review: A Failed 'Arthouse' Attempt Of Saying The Most Generic Thing In The Most Bizarre Way Possible! appeared first on Koimoi.