movie reviews
Yaariyan 2 Movie Review: Dear Malayalam Cinema, Please Forgive Bollywood For Touching Bangalore Days; Divya Khosla Kumar & Team Just Made This For Songs!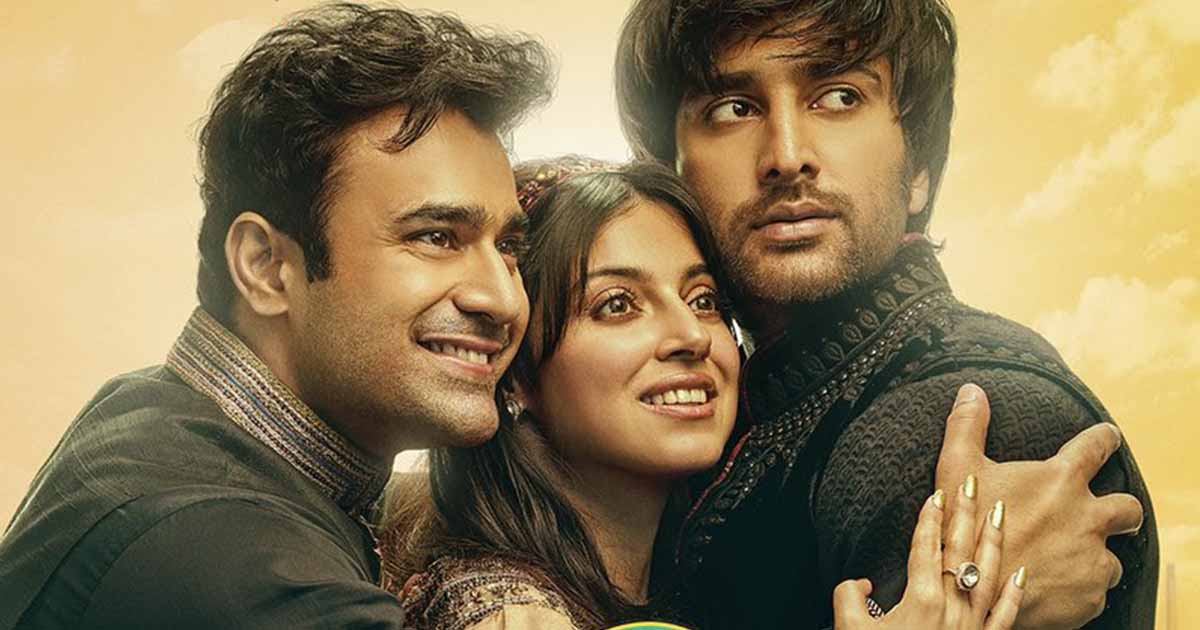 Yaariyan 2 Movie Review Rating:
Star Cast: Divya Khosla Kumar, Yash Daasguptaa, Pearl V Puri, Meezaan Jafri, Warina Hussain, Priya Prakash Varrier, Anaswara Rajan
Director: Radhika Rao and Vinay Sapru
Yaariyan 2 Review (Picture Credit: IMDB)
What's Good: That it's lifted from Bangalore Days, it has something going at least!
What's Bad: It ruins Bangalore Days. It feels like automated reels flipping in front of you with the cringe remakes of good songs, but you won't be able to control it
Loo Break: No. I don't want you even to watch this; loo breaks come a lot later
Watch or Not?: If you watch the film even after reading the review, you actually deserve a very long loo break
Available On: Bangalore Days is available on Hotstar (for free!)
Runtime: Very Long (2 hours 30 minutes)
User Rating:
Okay, before starting to talk in detail about the technicalities (Spoiler Alert: Which are very poor!) of the film, let's see what all things this one has in common with the Malayalam classic Bangalore Days because Meezaan Jafri clearly denied it not a copy saying "If you will see the film, you will know that it's completely different." Bangalore Days is a story of 3 cousins, Divya, Aju & Kuttan, who go through the ups and downs of life, and Yaariyan 2 has the same number of cousins in Laadli, Shikhar & Bajju going through the same issues. In the OG trio, we've Aju as a biker, Kuttan as a software engineer & Divya getting married owing to family pressure, which is exactly what happened in this one as well.
Laadli (Divya Khosla Kumar), Shikhar (Meezaan Jafri) & Bajrang Das Khatri (Pearl V Puri), just like the OG cousins, face similar problems in their individual lives with Laadli's workaholic husband Abhay (Yash Dasgupta) not loving her after the marriage, Bajju falling for an air-hostess only to get his heartbroken & Shikhar is fighting the ban he is facing which restricted him to race anywhere in the country legally. These are exactly the same problems taken from Bangalore Days with the same occupations. Dear Meezaan: Do you still think this film is entirely different than Bangalore Days?
Yaariyan 2 Review (Picture Credit: IMDB)
Yaariyan 2 Movie Review: Script Analysis
I watched this after Ganapath, so I'm sorry if I missed it because my brain cells were completely dead; I wasn't able to find who got the credit for writing the story for this one because in the YouTube trailer, there's no mention of the Writer, it's directly Screenplay & Dialogues. Because if they're not considering this as a Bangalore Days remake, let us know who's the genius writer to come up with such an original idea.
This is exactly the case of "copy the homework but change it a bit," Yaariyan 2 makes the worst changes to come across the dumb kid who copied and will fail. The sudden shift of Abhay's (played by Fahadh Faasil in the OG) character, the bond between all the three cousins & a lot more sequences proves the substandard nature of this version of an already celebrated story. Abbas-Mustan's favorite cinematographer, Ravi Yadav, has done the camerawork & I want to ask him, "Bhai Sahab, yeh kis line mein aa gaye aap?"
The funniest thing in the film has to be a character asking "Tum vegetarian ho?" to Pearl V Puri's Bajju while they're sitting in a 'Shudh Shakahari' (Pure Veg) hotel and PVP has a book with him titled 'How To Go Vegan'. Nice question.
A fun fact: Bangalore Days was also remade in Tamil as Bangalore Naatkal with Rana Dagubatti in it, who apologized to everyone after its release and said, "I wish we hadn't remade such a beautiful film, but I was just greedy to play the role of (actor) Fahadh Faasil in the original film." This was just fun trivia for the producers of Yaariyan 2.
Yaariyan 2 Movie Review: Star Performance
Divya Khosla Kumar is a tad bit better than what she was in Satyameva Jayate 2, but if that's the parameter, even the CGI-created frog did act better than what DKK did in SJ2. She still hams and isn't natural for even a single scene.
Yash Daasguptaa, who worked primarily in Bengali films and television (Na Aana Is Des Laado) films in the big shoes of Fahadh Faasil, could barely even scratch the surface with his acting. His character arc was the worst of all when it was the polar opposite in the OG, with Fahadh's character developing the most connection as the film progresses. In this one, things just happen.
Meezaan Jafri, playing Dulquer Salmaan's Aju, reaches nowhere near capturing his anger with life and the way he switched it from bitter to better, proving you need some solid acting skills to do that. Warina Hussain, Priya Prakash Varrier & Anaswara Rajan are just there because the original had these characters, and the story wouldn't finish without them. They're just there.
Yaariyan 2 Review (Picture Credit: IMDB)
Yaariyan 2 Movie Review: Direction, Music
Radhika Rao and Vinay Sapru have delivered 2 Extremely decent films: Lucky: No Time For Love (yes, judge me all you want, but it wasn't a bad film) and Sanam Teri Kasam (uff! Himesh Reshammiya's magic), but with this one, they disappoint because probably they had the source material to refer from which they tweaked it least excitingly.
The only way to enjoy this film is to have a shot every time you hear a song getting remade & you'll be Aquaman-level drunk by the end of the film (Warning: Drinking is injurious to health, a little bit less injurious than consuming this film). I stopped the count after four remakes, many passing-by tracks that made the film look like a dull montage of Cringey Instagram reels. Oonchi Oonchi Deewarein stands out and will surely stay on my playlist for a long time; the best takeaway from the film.
Yaariyan 2 Movie Review: The Last Word
All said and done, the best thing Yaariyan 2 could've done was to avoid getting released. However, as it's here, I'll take this opportunity to apologize to Malayalam cinema for the crime Bollywood has attempted. We're sorry, Babu!
One and a half stars!
Yaariyan 2 Trailer
Yaariyan 2 releases on 20 October, 2023.
Share with us your experience of watching Yaariyan 2.
For more recommendations, read our Khufiya Movie Review here.
Must Read: Ganapath Movie Review: Not Sure If A Hero Is Born Or It Is The Death Of Cinema By Tiger Shroff, Kriti Sanon & Team!
Follow Us: Facebook | Instagram | Twitter | Youtube | Google News
The post Yaariyan 2 Movie Review: Dear Malayalam Cinema, Please Forgive Bollywood For Touching Bangalore Days; Divya Khosla Kumar & Team Just Made This For Songs! appeared first on Koimoi.