movie reviews
1920: Horrors Of The Heart Movie Review: 'Disgust Of The Brain' Backed By Vikram Bhatt Who Continues To Milk The 2008's Classic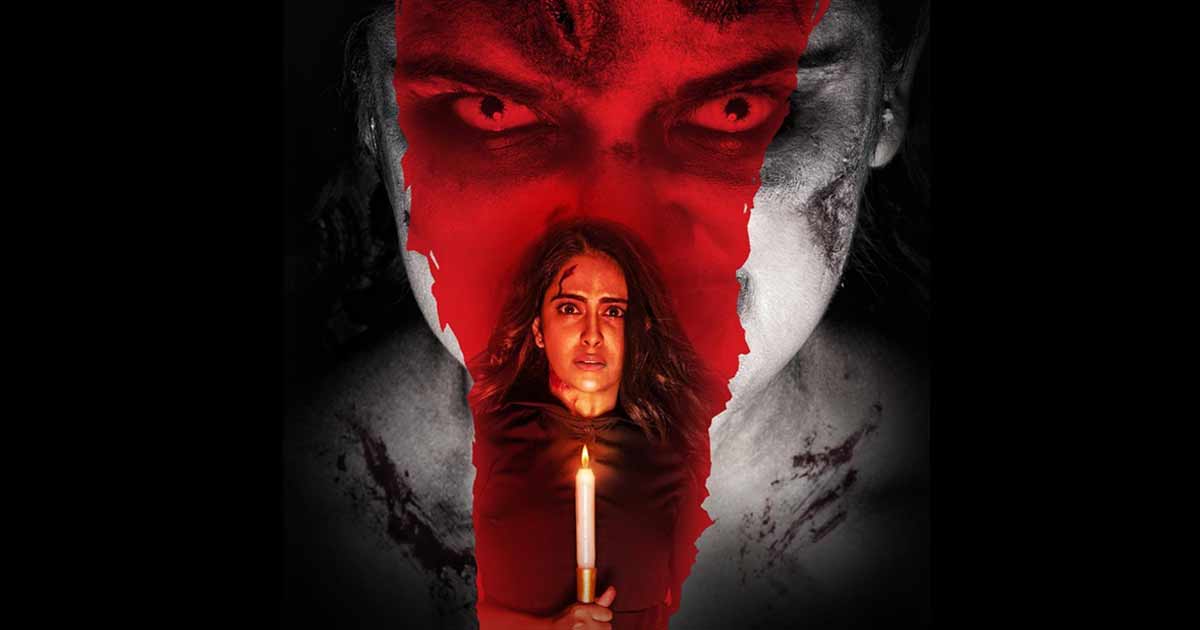 1920: Horrors of the Heart Movie Review Rating:
Star Cast: Avika Gor, Rahul Dev, Randheer Rai, Barkha Bisht, Danish Pandor, Ketaki Kulkarni
Director: Krishna Bhatt
1920: Horrors of the Heart Movie Review Out! ( Photo Credit – Instagram )
What's Good: It's a horror film from Bollywood which means you won't be able to see anything anyway because everything is so dark
What's Bad: It claims to be a horror film but the only time it'll scare you is during the interval the fact that you'll have to go through sixty more minutes of this
Loo Break: Whenever you want and you'll still be able to get the story
Watch or Not?: The song starts and ends with the song 'Lori Sunau' (Singing Lullaby) which ironically is what you'll need when this film will bore you to sleep
Language: Hindi
Available On: Theatrical Release
Runtime: 122 Minutes
User Rating:
Meghna (Avika Gor) loses her failed author father Dheeraj (Randheer Rai) who dies by suicide and decides to leave a book of secrets for his daughter. Soon after his demise, she gets the book and reads how her step Mother Radhika (Barkha Bisht) has been a b*tch to his father ultimately leading to his suicide.
She decides to destroy Radhika and her current family with the help of her father's spirit (yep, don't ask how, why or any such logical questions). Her father's spirit tags along with her to create destruction in the house but eventually she gets to know that her mother wasn't a b*tch but her father was a dog. The tables turn and now she decides to not help her father's spirit, but you've seen how clingy Bollywood ghosts have been in the past.
1920: Horrors of the Heart Movie Review Out! ( Photo Credit – YouTube )
1920: Horrors Of The Heart Movie Review: Script Analysis
Mahesh Bhatt and Suhrita Das' story & screenplay are stuck back in the 1920s when you had to force jumpscares to the narration because they felt 'scary'. You can't be serious about the writing when you make the lead ghost say "Mujhe jaan na hai tujhe bistar pe kaun zyada khush rakhta tha… Main ya woh?" (I always wanted to know who gave you more satisfaction on the bed, me or him?). You can't be serious about the story when you drop the ghost-dad suddenly post a s*x scene of her daughter and confronts her semi-n*de telling her how lust has made her forget life's real motive.
Shweta Bothra's dialogues are pretty ordinary and heard in numerous mediocre horror films before. Converting foreign to 'vilayat' is the max research done on giving the dialogues a vintage 1920 touch. Prakash Kutty's cinematography doesn't help in any way the gloomy production design by Naushad Memon. The camera provides nothing to make this a screamy affair.
Mosses Fernandez's action, too, fails to provoke any excitement in this horrific tale. Shriyanka Sharma's costumes look like they're sourced from a thrift store that specialises in "vintage clothing". Kuldeep Mehan's editing keeps this just under 2 hours helping us from bearing even a minute more of this mess.
1920: Horrors Of The Heart Movie Review: Star Performance
Avika Gor is the only performer from the lot who tries to take her assignment seriously. Owing to her television experience, she manages to nail the emotional sequences despite their shabby writing. Rahul Dev as Meghna's step-father sleepwalks throughout, doing a dead recitation of his dialogues at best. Randheer Rai, for some reason, looked like Aftab Shivdasani and I'd personally apologise to Aftab for cursing him throughout the film.
Barkha Bisht as Meghna's mother is just about okay, doing her job of delivering lines without adding anything. Danish Pandor is the worst of the lot, when he's not angry he sucks and that's a weird compliment for an actor to receive. Ketaki Kulkarni as the kid-ghost flies to a good start but her character turns out to be monotonous without contributing anything despite being a scary creature.
1920: Horrors of the Heart Movie Review Out! ( Photo Credit – YouTube )
1920: Horrors Of The Heart Movie Review: Direction, Music
Vikram Bhatt continues to milk the horror-film franchise '1920' at the expense of its classic first film which was released way back in 2008. It's been over 15 years and Vikram Bhatt is still trying to cream the same template knowing very well he'll find his target group because of the popularity of the horror genre in India. He gives the reign of direction in the hands of daughter Krishna Bhatt who has earlier delivered a pretty forgettable fair in Badnaam. Nothing changes, as her direction is still chaos and a lot of it is also because of the poor story & screenplay.
None of the franchise's installments has managed to replicate the magic of the music of 2008's original and Puneet Dixit's attempt follows the same path of destruction. None of the songs clicks & the background score varies from bad to worst depending on the nature of the scenes.
1920: Horrors Of The Heart Movie Review: The Last Word
All said and done, this is yet another horror film from Bollywood that is made only to milk the genre attempting to scare without any substance.
One star!
1920: Horrors Of The Heart Trailer
1920: Horrors Of The Heart releases on 23rd June, 2023.
Share with us your experience of watching 1920: Horrors Of The Heart.
For more recommendations, read our The Flash Movie Review here.
Must Read: Bloody Daddy Movie Review: Shahid Kapoor's Audition To Be The Desi John Wick!
Follow Us: Facebook | Instagram | Twitter | Youtube | Google News
The post 1920: Horrors Of The Heart Movie Review: 'Disgust Of The Brain' Backed By Vikram Bhatt Who Continues To Milk The 2008's Classic appeared first on Koimoi.