movie reviews
Bheed Movie Review: Looking At The Lockdown As Another Partition Is Fierce, But The 'Not-So-Subtle' Commentary Is Unlike Anubhav Sinha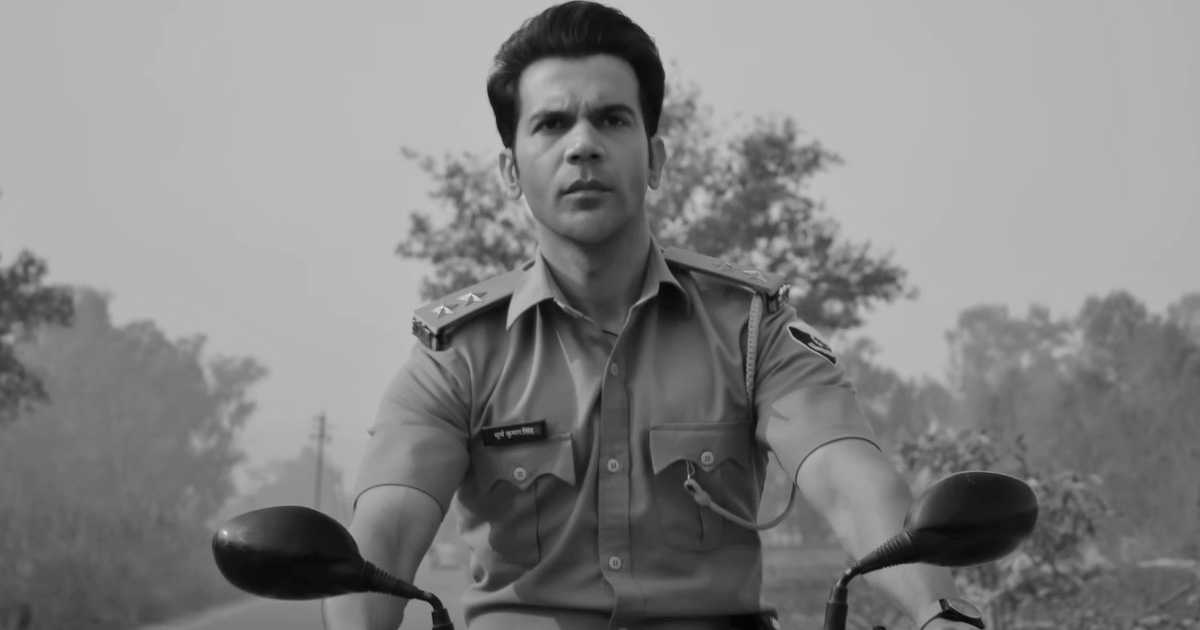 Bheed Movie Review Rating:
Star Cast: Rajkummar Rao, Bhumi Pednekar, Pankaj Kapur, Dia Mirza, Kritika Kamra, Ashutosh Rana, Aditya Srivastav, and ensemble.
Director: Anubhav Sinha.
Bheed Movie Review ( Photo Credit – A Still From Bheed )
What's Good: Anubhav kickstarts the conversation with a very relevant perspective about partitions and borders. There is a sense of chaos and fear in how he structures his film until a point.
What's Bad: Walking past the saviour complex that has seeped into Sinha's content is getting a bit difficult. Be it Anek trying to rise above stereotypes while getting trapped in them, or even the problems with Bheed.
Loo Break: it's an uncomforting watch in parts, and there are dull moments too. Decide which side of the spectrum you can bear.
Watch or Not?: It is a tricky situation. A filmmaker is presenting his take on what the pandemic did to the heartland of our country. Maybe give it a try if you can.
Language: Hindi.
Available on: In Theatres Near You!
Runtime: 117 Minutes.
User Rating:
Almost a fortnight into the lockdown that was just the beginning of what was about to come, Tezpur, a village some 1000 KM away from Delhi, witnesses an insurgence in the number of migrants wanting to enter. The government decides to seal the village's borders, and the hundreds stranded outside it fight the pandemic and their situation.
Bheed Movie Review ( Photo Credit – A Still From Bheed )
Bheed Movie Review: Script Analysis
The pandemic for us city dwellers was more about not getting to go out of our abodes and living everyday life, more than the fight for survival. Yes, we had our problems too, but for the majority of us, it never became a situation to choose between life and death. For the migrants, though, who had to vacate the Maximum city and move towards their villages, fought a battle, a battle for life and the fight to save every bit of it if they could. Filmmakers have been trying to capture the situation through their lens over the past two years, but none could crack the idea in a bulletproof way.
Anubhav Sinha, armed with writers Sonali Jain and Saumya Tiwari, decides to tell the story through a lens that captures the reactions of the have-nots to the pandemic. It is quite a fresh perspective to see the boundaries and quest to cross them as a yet another partition. Because it was. The civilized system turned the migrants into workers but never cared about them on doomsday. The boundary is more mental than physical, and the attempt is to bridge it. What works in Sinha's favour is how he chooses to place the story written by him. His story kick-starts on the 14th day of the lockdown when all of us were confused and borderline misguided. Even the most learned of us.
In this situation, he takes his story right at the core of a landscape that believes in WhatsApp forwards and have no woke sentiments to see an update through a moral compass. Add to it the fact that we are a country obsessed with our fragile religious and casteist sentiments; Sinha has an entire platter. One has to appreciate Sinha for effortlessly showcasing how COVID-19 just added to the already existing mess, and it did not really matter to a very huge section of society over their pride.
But while there is so much that creates a powerful premise, it is Anubhav's gest to walk past stereotypes that works against him. There is a very strong stereotyping in-your-face streak in how he introduces every single character. Pankaj Kapur plays a security guard who is migrating with his family. The first line he says is "Mein hi aapki Mercedes dhota hoon roj (I wash your car everyday)," over a call to his employer. Or how Rajkummar Rao is established as a breakout face from a labelled lower caste. Or how Muslims were being labelled villains as a political agenda. There is no scope for subtlety in how he chooses to bring these characters in. Even before we know their names, we are told about the atrocities in their lives in a very caricature manner. It feels like a play more than movie at points where reactions have to be even more dramatic to draw attention.
The conversation at one point entirely becomes about the caste and how the hierarchy crushes the ones below. While this is a subject closest to Sinha's heart, and he has mastered a film where he spoke about it (Article 15), the recurring presence of it hints at his slight Saviour complex more than alarming us. For example, Thappad was a conversation that had a conclusion. Not universal but personal, and it resonates with some and also had some resistance. But it still felt substantial. Here the conversation only continues with no outcome in sight or a personal victory that makes you want to stay on it for a couple of films more. It is a critical discussion and one that should be done on every mainstream platform, but the way how we must do it should also be of importance.
Bheed Movie Review: Star Performance
Rajkummar Rao plays Surya, a man from the have-nots who is now a cop. There are so many nuances in how Anubhav and Raj together establish this man who has only learned taking orders and never given them from the grassroots level. Now it is his test when the power is with him about how he uses it. Add to it that the world doesn't let him forget his roots and use them like a weapon against him. Rao has a special bone for being vulnerable on screen, and he does it very well.
Bhumi Pednekar as a girl from a higher part of the hierarchy, has had her set of struggles. The actor is amazing at what she does. But the script focuses more on her romantic inclination towards Surya than what she goes through as the doctor. The two get an unnecessary intimate sequence that talks about how even after rising above Surya is still scared to even touch a girl from a higher cast, forget having s*x with her, but it doesn't end well. Their dynamic certainly ends up looking half-baked.
Pankaj Kapur is a seasoned performer and does his best to bring out the evil of this setup in words. He is used as the voice of the ones waiting at the boundary but is also stereotyped in many ways. Kritika Kamra, as a journalist, is promising and impressive. But her arc ends at the point where she ends up giving a 'Incredible India' monologue and doesn't go beyond. Journalism saw a paradigm shift in both negative and positive ways in these times and her arc doesn't serve even the tip of the iceberg.
Dia Mirza sadly gets the most under baked part as a divorcee who is racing against her former husband to reach their daughter and doesn't care if some people die on the way. She gets one scene where she flaunts her privilege and one where someone makes her acknowledge it. Nothing in between.
Bheed Movie Review ( Photo Credit – A Still From Bheed )
Bheed Movie Review: Direction, Music
Anubhav Sinha has a lot to say about the situation, and you can see that in how he places topics around in the same frame. The best part is how he places a functional mall right at the border where the immigrants are stranded. Some of these are the ones who were the daily wage workers in building that mall but are now not allowed inside. A character even says at one point, 'Mall ban jaane ke baad uske andar mazdoor ke jaane ki parampara nhi hai.' It says so much about the way we treat people.
But In the attempt to highlight the bigger evils, the movie entirely forgets the medical chaos, the lack of resources, and women safety completely. The landscape the story stands on gives ample room for these discussions but it never does them.
DOP Soumik Mukherjee (Thappad) does a brilliant job at capturing this world. The idea to shoot a film in monochrome is not an easy one, and it is a nightmare to execute. Everyone from the set designer, to the costume, to hair has to be in extra synch because there are no colours to cover-up.
Anurag Saikia's music is powerful, especially Herail Ba; it encompasses the entire situation and is a gut-wrenching piece of art.
Bheed Movie Review: The Last Word
Bheed is a mix of a conversation that is needed and an ideology that overpowers the said conversation. It is a confusing watch, but it does have its merit, and it cannot be ignored.
Bheed Trailer
Bheed releases on 24th March, 2023.
Share with us your experience of watching Bheed.
For more recommendations, read our Gulmohar Movie Review here.
Must Read: Tu Jhoothi Main Makkaar Movie Review: Luv Ranjan's Multiverse Welcomes Ranbir Kapoor & Shraddha Kapoor In Style But With Montages Of Never-Ending Monologues
Follow Us: Facebook | Instagram | Twitter | Youtube | Google News
The post Bheed Movie Review: Looking At The Lockdown As Another Partition Is Fierce, But The 'Not-So-Subtle' Commentary Is Unlike Anubhav Sinha appeared first on Koimoi.