movie reviews
Dono Movie Review: A Pretentious Reflection Of 'Modern Relationships' With People Reading Out Dialogues Rather Than Acting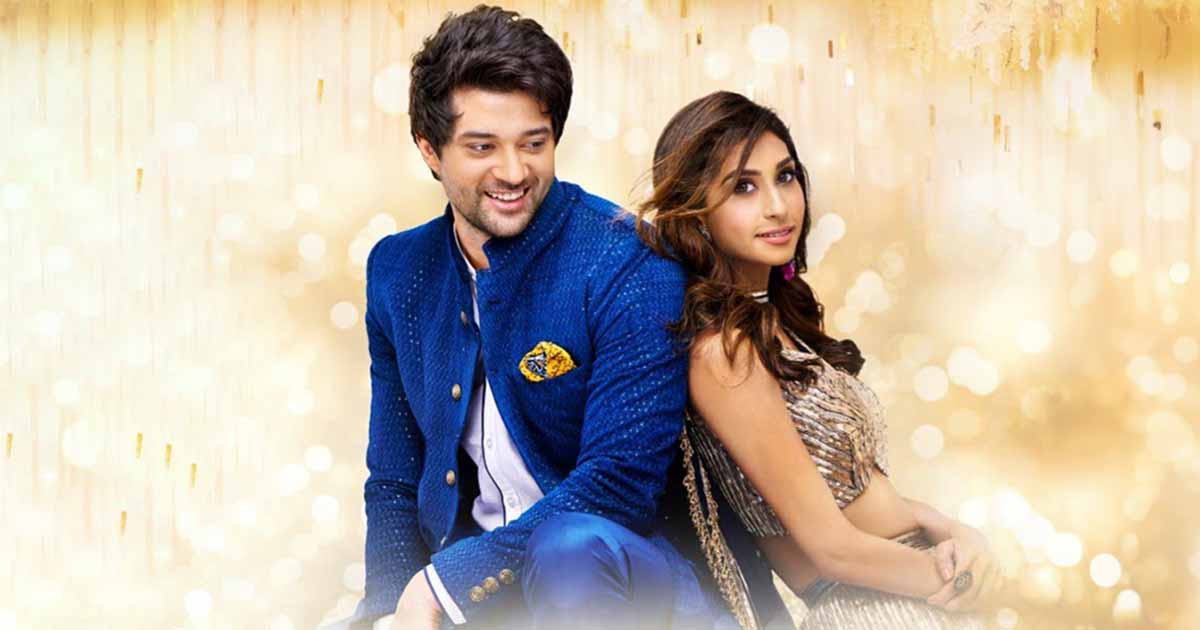 Dono Movie Review Rating:
Star Cast: Rajveer Deol, Paloma Dhillon, Kanikka Kapur, Vivaan Modi, Aditya Nanda, and ensemble.
Director: Avnish Barjatya.
Dono Movie Review (Picture Credit: Youtube)
What's Good: An attempt to build a modern relationship into the Barjatya universe does try to go into a more unfiltered zone, but …
What's Bad: But everything feels like it is people trying to mimic people and read dialogues out of a book in a dubbing studio.
Loo Break: No rocket science was involved in making the movie, so you are not supposed to go against the nature.
Watch or Not?: Maybe wait for the OTT release and give it a chance then.
Language: Hindi.
Available On: In Theatres Near You!
Runtime: 156 Minutes.
User Rating:
A young start-up founder, Dev (Rajveer) is suddenly invited to his best friend's wedding, whom he has loved for a decade but never confessed. After going there, he makes friends with the groom's close friend, and a 'modern' relationship is started.
Dono Movie Review (Picture Credit: Youtube)
Dono Movie Review: Script Analysis
The Sooraj Barjatya world is a legit space that holds a fandom that is not just honest about his products but religious towards them. A popular movie TV channel has made a fortune out of his professional existence. A filmmaker so hell bent on sticking to his 'Maryada', yet trying to grow with his last film (Uunchai), has a legacy that he now wishes for his son to take ahead. They shape a movie that is about 'modern' relationship, talks of s*x before marriage (calling it 'Bohot Maze'), includes alcohol, a blurry kiss, everything that the father refrained from even when he had Sonam Kapoor as his leading lady. But is that enough to call it a movie of and about our times by a filmmaker who is around our generation? I doubt.
Written by Avnish and Manu Sharma, Dono is a movie that pretends to be something but doesn't do justice to what it sets out to tell. There are people who are flawed, and yet they have the right to own up to their flaws and welcome things that come their way. Even if it means attending your crush's wedding in Thailand. But what lacks in Dono is that conviction to this story that deserves much more than those broad strokes between gazillion songs. No, we aren't interested in 'Bade ghar me rishta tay hua hain' anymore. No one having an active job is not something we are ready to see. We don't even know what Dev's start-up is about, and he is your lead. I didn't even except the women to have jobs after a point because the size of Torso on display is more important.
All of this in the same year, Karan Johar breaks stereotypes by having a woman with conviction and job playing his lead without anybody questioning her gest (Rocky Aur Rani Kii Prem Kahaani). Dono doesn't want you to see the real world but a sanitised mirage of it which suits the taste and standards of the legacy that the heir is taking forward. Nothing thus feels real, you know these are people who will run to the fan when the director says cut. Also, why Thailand? The writing never takes any effort in setting up the location; it could easily be Alibaug and still the same.
While the attempt to tell a story in a different way by keeping the leading pair in the background has its own merit, but do we really need a cricket match between families of bride and groom in cinema where cheerleaders are women dressed in Rajasthani costumes beating dholaks and tablas? And this is happening in Thailand, FYI. I missed Tuffy, though.
Dono Movie Review: Star Performance
Rajveer Deol needs much more training and polish right now. It feels like he was rehearsing his lines before dubbing them, and the same audio made it to the final cut. Not just him, but everyone is reading lines out of scripts and feels like they are acting right next to a vanity van where they will run after this. No makeup smudge and on point lipsticks with eyeliner bordering the world.
Paloma Dhillon tries very hard to bring a lot to Meghna. But all she manages to make us notice are her earings as big as her face and Ghagras that seem highly uncomfortable for most part of it. A wedding begins 5 minutes after the movie starts; she is literally in a Ghagra within 25.
This has to be the most unconvinced supporting cast in a minute. Tick marks in the checklist, and that's their job done.
Dono Movie Review (Picture Credit: Youtube)
Dono Movie Review: Direction, Music
Avnish Barjatya needs to look at the real world with a magnifying glass, and bring the realism in the worlds he creates on the celluloid. We aren't the same audience who lapped his father's movies anymore. We have been exposed to the best of best and worst of the worst in the equal amount to have a detailed vision of what we deserve as the audience. Also, whoever was nothing down the continuity of this movie needs to be fired ASAP. Inconsistent mehendi on hands throughout the movie, missing jewellery pieces in the same scene, a pimple present in one scene and disappears when the frame changes because it was shot on two different days. But the best has to be Dev reaching from Bangalore to Bangkok via Bombay in a few hours. Share flight details, please.
This has to be the most mediocre Shankar Ehsaan Loy album ever. Barring the song that plays closer to the climax, every song feels like the same with no touch of the iconic music composer trio who have given us some of the best songs. I want to erase this one from their filmography.
Dono Movie Review: The Last Word
It is a movie that is lost in its own cause with no goal to reach and a never-ending runtime.
Dono Trailer
Dono releases on 05 October, 2023.
Share with us your experience of watching Dono.
Fore more recommendations, read our Haddi Movie Review here.
Must Read: Jaane Jaan Movie Review: Give Jaideep Ahlawat Every Acting Award Out There (& Indian Remake Of Joaquin Phoenix's Joker), Kareena Kapoor Khan Surrenders To The Brilliance Of Sujoy Ghosh
Follow Us: Facebook | Instagram | Twitter | Youtube | Google News
The post Dono Movie Review: A Pretentious Reflection Of 'Modern Relationships' With People Reading Out Dialogues Rather Than Acting appeared first on Koimoi.