movie reviews
Mission Majnu Movie Review: Sidharth Malhotra Leads A Mission Impossible To Watch, Rashmika Mandanna Can't See Because She's Blind & We Can't See Her Because We're Bored!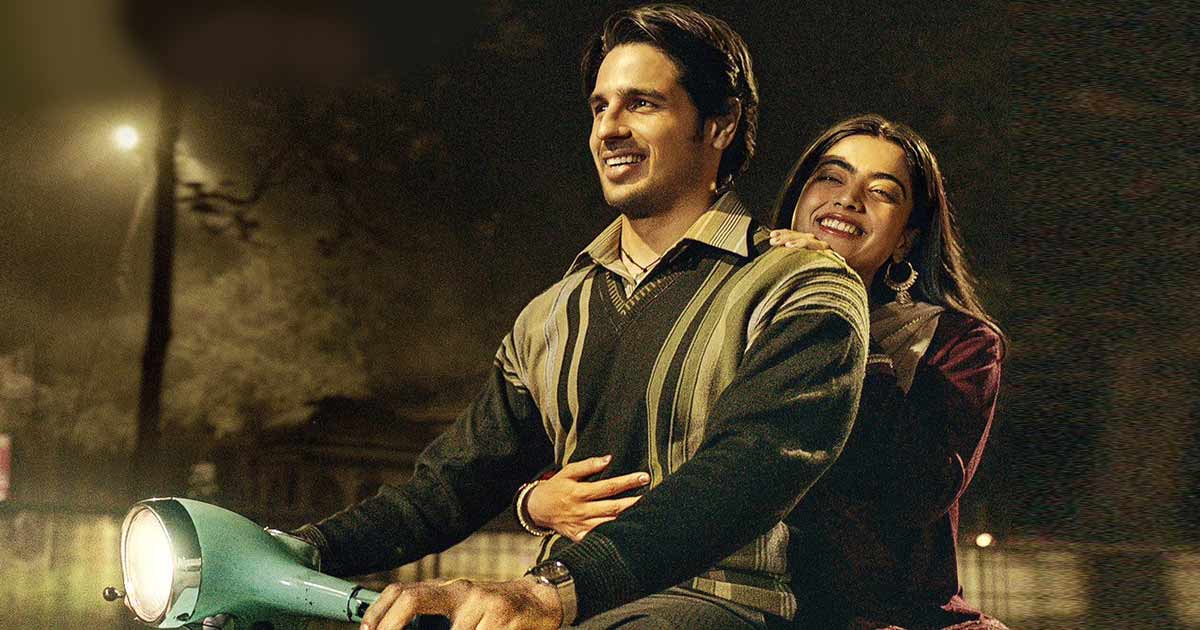 Mission Majnu Movie Review Rating:
Star Cast: Sidharth Malhotra, Rashmika Mandanna, Sharib Hashmi, Kumud Mishra, Parmeet Sethi, Zakir Hussain, Avantika Akerkar & Mir Sarwar
Director: Shantanu Bagchi
Mission Majnu Movie Review ( Photo Credit – Mission Majnu Poster )
What's Good: It has been released straight on OTT saving quite a few crores of the audience who are already saving it for Shah Rukh Khan's Pathaan!
What's Bad: The film is full of 'yet anothers' & it'll remain to be yet another film trying to sell patriotism without any emotional connection
Loo Break: If you take a loo break for every single stereotype in this film, you'll stay forever in the loo & might watch some better content than this
Watch or Not?: Try not to but if you're forced into watching it, try the loo break advice given above
Available on: Netflix
Runtime: 129 Minutes
User Rating:
In the race of 'Who will build a Nuclear Bomb first" Pakistan tries to copy India after its first successful attempt at testing the bomb in 1974 which was codenamed 'Smiling Buddha'. India hears about it and now wants someone from its cover agents in Pakistan to find out everything about the same. Enters, 'Gadaar baap ka prayshchit karta hua ladka' Amandeep Ajitpal Singh (Sidharth Malhotra) using the alias of Tariq making his living as a tailor in Rawalpindi.
Of course, he's the best student in his batch, so R&AW head RN Kao (Parmeet Sethi) chooses him for this mission. So, in 1974, how will you figure out where Pakistan is testing its Nuclear Bomb without letting everyone know about it? By figuring out which is the only store that makes western toilets on the order because the leading man of the mission uses it. That's how Tariq tries to get the information and is successful in doing so along with marrying his love Nasreen (Rashmika Mandanna) and also making her pregnant.
Mission Majnu Movie Review ( Photo Credit – A Still From Mission Majnu )
Mission Majnu Movie Review: Script Analysis
Parveez Shaikh and Aseem Arrora's story is based on the 'true & real' incidents available to the public information but that doesn't transform into a thrilling movie-watching experience because everything is generic AF! From the character's costumes (by Divvya Gambhir and Niddhi Gambhir) to the way they speak & the set designs (by Rita Ghosh), everything comes from a heavily stereotyped mindset hampering the authenticity of the film.
When I say stereotyped it's down to the level of wearing skull caps, doing 'adaab, janab' at every given opportunity, gobbling Biryani & everything you've 'heard' about a Muslim living in Pakistan. Sumit Batheja, Parveez Shaikh, and Aseem Arrora's screenplay do justice to a few tension-inducing scenes (like pointing a gun at an important character & cutting it off), but overall it's basic at its best.
Sumit Batheja's dialogues are as generic as Rakhi Sawant's controversies during any season of Bigg Boss. Despite 2 hours of runtime, Nitin Baid and Siddharth S Pande's editing pinch you for watching something which has already been portrayed (even better) multiple times before.
Mission Majnu Movie Review: Star Performance
Sidharth Malhotra shouldn't have taken this route after Shershaah for two reasons – firstly, it will plow a seed of doubt in viewers' minds about him taking the routine 'patriotic' route (tried & failed by Akshay Kumar), secondly, this is nowhere near to Shershaah. The disguise portion doesn't sit well with his act and the weak script of the investigation process restricts him from proving his performing prowess.
Rashmika Mandanna can't see in the film because she's blind and even we can't see her in the film because we're bored. We're bored of female actresses taking up roles just to serve the unidimensional purpose of keeping the actors' happiness without contributing a single glance (here, pun intended!) to the story.
Sharib Hashmi, yet again, gets the role of the hero's that friend who will sacrifice himself by the end of the film because that's his purpose – to guide the hero and get himself killed. He's not the only brilliant actor to get martyred by the weak storyline, we've Kumud Mishra & Parmeet Sethi following the same suit.
Mission Majnu Movie Review ( Photo Credit – A Still From Mission Majnu )
Mission Majnu Movie Review: Direction, Music
This is Shantanu Bagchi's debut film, apart from this he has made an ad for Nycil Cool Shower (as per IMDb) & I knew he had some connections with the bathroom to keep a 'western toilet' espionage trick in the film. Jokes apart, it's a decent attempt to portray a poorly written story & he can do better with a good team.
Music is meh! Yet another Jubin Nautiyal love ballad, yet another patriotic song around 'Desh Ki Mitti' & yet another background score (by Ketan Sodha) that has zero sparks supporting the half-baked thrilling scenes of the film.
Mission Majnu Movie Review: The Last Word
All said and done, Mission Majnu sells yet another patriotic chapter of Indian history that should have gotten better treatment than this. Sidharth Malhotra needs to stop being formulaic or else be ready to accept the fate many 'A-listers in Bollywood have.
Two stars!
Mission Majnu Trailer
Mission Majnu releases on 20 January, 2023.
Share with us your experience of watching Mission Majnu.
For more recommendations, read our Blurr Movie Review here.
Must Read: Govinda Naam Mera Movie Review: An Amusing Vicky Kaushal Takes You Back To The Vibe Of The 2000s When Comedy Of Errors Meant Twists Beyond Logic But Still Entertaining
Follow Us: Facebook | Instagram | Twitter | Youtube | Google News
The post Mission Majnu Movie Review: Sidharth Malhotra Leads A Mission Impossible To Watch, Rashmika Mandanna Can't See Because She's Blind & We Can't See Her Because We're Bored! appeared first on Koimoi.