movie reviews
The Kerala Story Movie Review: If We Thought The Kashmir Files Was Peak Manipulation, We Certainly Weren't Prepared For This Devious Product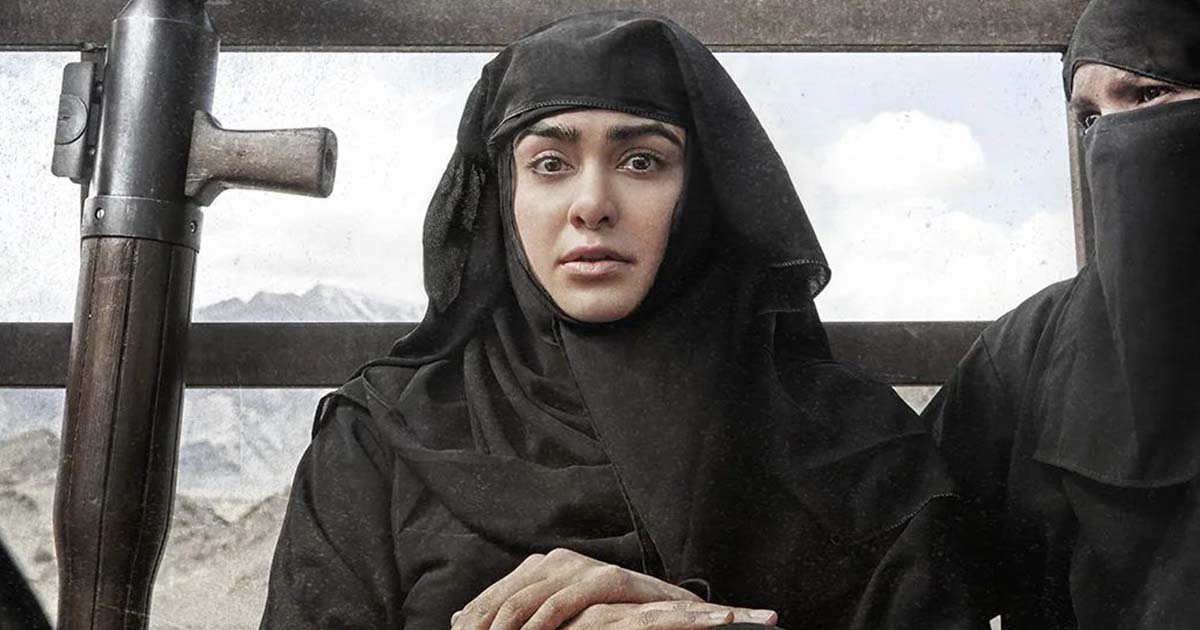 The Kerala Story Movie Review Rating:
Star Cast: Adah Sharma, Yogita Bihani, Siddhi Idnani, Sonia Balani, Pranay Pachauri, Pranav Misshra, and ensemble.
Director: Sudipto Sen
The Kerala Story Movie Review Out !( Photo Credit – Movie Poster )
What's Good: Adah Sharma, in the second half, showcases she has got something in her for an actor but in a very wrong film.
What's Bad: an agenda so manipulatively force-feeding that one might either question their decision to watch this movie or question their conscious. I hope it's always the former.
Loo Break: it's an uncomfortable watch and not in any good way, so you can choose to stay in there.
Watch or Not?: this is the trickiest decision because it depends on your ideology. This is not the film where you walk in with a neutral stance. Maybe a neutral mind but not stance; there's a vast difference.
Language: Hindi (with subtitles).
Available On: In Theatres Near You!
Runtime: 138 Minutes.
User Rating:
A naive girl Shalini (Adah) from Kerala, is pushed towards converting to Islam. She is not aware that she is falling into a trap that leads to becoming a terrorist. Soon she is forced to join the ISIS, and when she manages to escape, she finds herself arrested. She begins telling her story, and The Kerala Story unfolds.
The Kerala Story Movie Review( Photo Credit – Movie Still )
The Kerala Story Movie Review: Script Analysis
Cinema has forever been a tool for manipulation. Be it the powerful using it as a tool to tell their stories with a whitewashed effect, or the cunning using it to earn even more than they already own. Between all of these are the two sides selling their agenda, trying to counter each other. One, as claimed, subtly, the other not so subtly. The Kerala Story sits right beyond both sides and sits somewhere in the lands where it fails to fit in reality with its idea of only black and white.
With no single word does this piece of in any way try to claim that everything said and claimed in this movie is wrong and there is no one who has been through this trauma. Terrorism is real; the worldwide syndicate of human trafficking for dubious means is an even more haunting reality. But when you make a movie about the same topic and shape it like fiction with no connection to the real world you and I live in, how are we supposed to take anything about this product as the hard truth?
Written by Sudipto Sen with Suryapal Singh, and Amrutlal Shah, The Kerala Story is a film that claims a lot but also forgets to substantiate what it says. Just like The Kashmir Files. Also, one must remember how Sen was on the jury at the International Film Festival Of India (IFFI), where chairperson Nadav Lapid called Vivek Agnihotri's directorial a propoganda, and Sen was the first to distance himself from Lapid's comments. Which means the ideology is somewhere similar. So when The Kerala Story decides to show you violence like it comes handy to one community, and innocence is the treasure of one, you must not be surprised with the Deja Vu. An entire act is laid out where the girls are humiliated in public so they can opt for hijab. With no scope for any subtlety, this scene only makes me curious how no one is alarmed in the public place if this has anything to do with the real incidents.
The writing here only writes two people, either pitch black or pristine white. The black have no greys; the white can not even get a stain. If you are Muslim, you belong to the former; if Hindu, to the latter. Catholics and Communists can talk about them in one line and choose sides as per their convenience. When it says that the movie is based on 'Many True Stories,' but it never mentions a timeline, only throws geographical locations which you lose track of after a point, and then introduces you to anonymous real-life people who are named as related to the movie's character or the characters themselves, who is exactly confused? The audience? The maker who first claimed something only to conclude with something entirely different?
We are even getting into the brutality, and the manipulative dialogue writing that tries to provoke hate and one that might make you go out and create a ruckus. Because we have already had a movie that did the same, and we have seen the aimless dissonance it managed to create last year. Hope no such hate brigade is born with this one.
Terrorism and youth being brainwashed into it is a serious subject and one that needs to discussed. But if your aim is to only target a religion by disguising yourself as a healthy conversation, your facade ousts itself and is visible in the broad daylight. Also, while trying to show made a Hindus as people who have no evil in them through Adah, the movie shapes her as a naive woman who knows no good or has no brain.
The Kerala Story Movie Review: Star Performance
Adah Sharma tries to break all personal records of acting and even gets successful in delivering good scenes but in a very wrong film. While the first half has her as a caricature of a naive character, it is the second half where she gets to experiment and showcase her range a bit. But not this film, Adah.
Rest everyone follows one tone that is assigned to them and does what the filmmaker expects from them.
The Kerala Story Movie Review Out ( Photo Credit – Movie Still )
The Kerala Story Movie Review: Direction, Music
Sudipto Sen definitely doesn't understand the importance of nuances and poignancy in making this movie. The filmmaker, who has already made a documentary titled In The Name Of Love on this subject, takes the same conversation ahead. His on-screen translation seems far from reality because no one talks like a real human. The forceful hate towards a single religion is visible.
It is on person to person to decide whether this is a propaganda or not, but there is an ideology at play, and none can deny that.
The Kerala Story Movie Review: The Last Word
The Kerala Story is manipulative storytelling at its best, and that isn't good. Be a clever audience and ask questions about the content you are watching. Mark its relevancy and check whether it's substantial. If not, run far away from it, and don't let it have any share of your brain.
The Kerala Story Trailer
The Kerala Story releases on 05th May, 2023.
Share with us your experience of watching The Kerala Story.
For more recommendations, read our Gumraah Movie Review here.
Must Read: Mrs Undercover Movie Review: Radhika Apte Starrer Walks With A Good Intent But Trips When It Fails To Find Its Voice
Follow Us: Facebook | Instagram | Twitter | Youtube | Google News
The post The Kerala Story Movie Review: If We Thought The Kashmir Files Was Peak Manipulation, We Certainly Weren't Prepared For This Devious Product appeared first on Koimoi.