movie reviews
Chatrapathi Movie Review: Sai Srinivas Bellamkonda Leads A Spoof Of Mass Entertainers Ft. A Scammed Nushrratt Bharuccha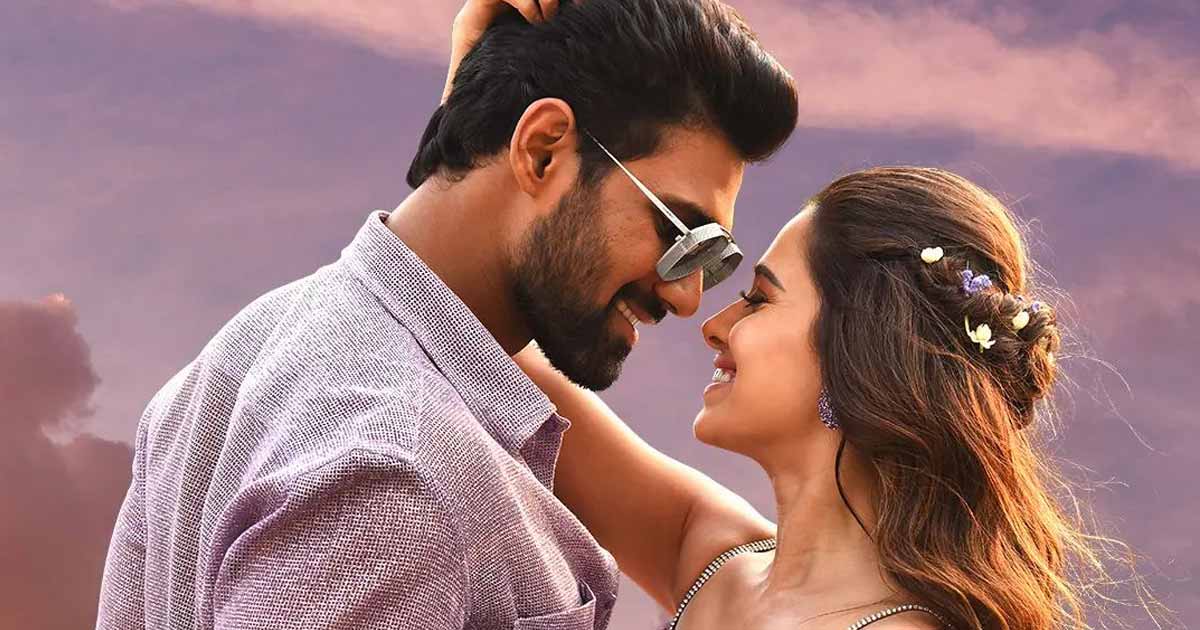 Chatrapathi Movie Review Rating:
Star Cast: Sai Srinivas Bellamkonda, Nushrratt Bharuccha, Bhagyashree, Karan Singh Chhabra, Sharad Kelkar, and ensemble.
Director: V. V Vinayak.
Chatrapathi Movie Review Out(Photo Credit –Still From Movie)
What's Good: It all ends pretty soon.
What's Bad: Someone scammed Nushrratt Bharuccha for an acting part and made her dance in multiple weird songs, with funny choreography, and painfully high heels. Also, names like SS Rajamouli and Vijayendra Prasad are associated with this one.
Loo Break: a couple took one in just the first 15 minutes; you first decide if you want to watch the movie or not.
Watch or Not?: there is no subtle way to say no. NO.
Language: Hindi (with subtitles).
Available On: Theatres Near You!
Runtime: 123 Minutes.
User Rating:
A half-orphan boy gets separated from his stepmother at the onset of India Pakistan partition. In Gujarat, India, he becomes a local gangster with a new villain everyday, and nothing really happens.
Chatrapathi Movie Review Out(Photo Credit –Still From Movie)
Chatrapathi Movie Review: Script Analysis
It took me exactly 2 hours and 23 minutes to procrastinate and process what exactly one is supposed to write about a movie that cannot even pass a basic litmus test of being a film. 'Mass entertainer,' with time, is turning into one of the most exploited and mentally abused genres in Indian cinema. If banal stories with no filmmaking grammar involved and way far from even entertaining are ones that can be marketed as masala movies that are Pan-India and made for the Indian audience, you aren't making a joker out of yourself but also insulting the sensibilities of the audience.
With no concrete visual timeline to this tale, Chatrapathi is a film that needs to be reminded that it is being made in 2023. For a story that begins in 1947, progresses a few years, maybe max, and later takes a leap for a decade and lands in the early 2000s, I guess, this movie has no interest in being visually authentic. Because first, how did it travel like decades, and the sons have only grown a few years? How is Bhagyashree, as mother not aging at all? What is her hair care routine? Who's hiring so many dancers, and where are they exactly dancing in a setup that has no place for them? Because men entering clubs and changing clothes like they know a random dancer will drag them to stage, so they carry an invisible bag full of designer outfits in a film that has established them as enslaved people is way beyond my mental capabilities.
My mind also refuses to believe Chatrapathi, written by V. Vijayendra Prasad, the man who shaped the legendary Baahubali and the monstrous RRR with his son SS Rajamouli. This remake falls short of everything that is cinema. The idea of V.V Vinayak is to create a story done to death, and that too so haphazardly that there is no glue between two scenes. Look at the introduction, if not anything. It rushes like the budget was needed for the second half, so you must not waste anytime in establishing the movie. It just begins and doesn't breathe or let the audience breathe at all. Add to this the fact that the movie tries to replicate something of the sorts of Rohingya crisis, and that too in no way lands well.
No way does the script ever try to complicate the story. One villain enters, dies, another is born. Shiva (Sai) is equipped to fight them like he was a martial arts scholar in his past life. The close-up shots of every single hair pore on his muscles are the only character layering he gets. Because the film never lets him grieve for his situation at all. The mother he was looking for was right on the next set, but he didn't see her for a decade. Cut to the day he realises she is alive; he finds her photo on the second page of the first file he picks in a government office. He then decides to stay oblivious but still built a mansion for his mother.
The real assault on our collective intellect begins here when he is crying for fulfilling his mother's dream. A dancing enthusiast Nushrratt says, "Ye time emotional hone ka nahi, party karneka hain," and they break into a weird dance number that goes like, "Laila lagja gale, Majnu khada tere window tale." God save us, please.
Chatrapathi Movie Review: Star Performance
Sai Srinivas Bellamkonda's theory of acting either makes him act or dance; he refuses to do both together. The lack of writing develops his character as an enslaved person who has a chiselled body bronzed and oiled to perfection. Sai does an earnest attempt to make this all work but is made to act like it is a kindergarten stage play where one must use hand gestures for every word that they speak. Actually, everybody is made to do it.
My heart aches for Nushrratt Bharuccha. Girl was told she is leading the movie but scammed into doing 4 songs, and that is only screentime she gets. She enters frame says something very out of context, and breaks into a random dance number blessed by Sarojini's version of Manish Malhotra. She is never dressed era appropriately, add to it her family is forgotten and even her from the finale.
Karan Singh Chhabra as the villain has to be funniest casting coupe in the longest time because the poor guy gets to play a spoof of every possible cringe villain ever. His approach is overdramatic, which does no good for him or the movie.
Bhagyashree takes a cue from all the over-dramatic mothers Bollywood has ever produced and creates a one-tone character that evokes no emotions in anyone.
Chatrapathi Movie Review Out(Photo Credit –Still From Movie)
Chatrapathi Movie Review: Direction, Music
V.V Vinayak made a movie like he was sleeping since 2005 after watching the original film starring Rajinikanth, and decided to remake it when he got up. The movie has no plan to be a nuanced product because the filmmaker adds none. If you approved dialogues straight out of a cringe TikTok video you need to assess your decision and take a break understand that crime. Also, which part of Gujarat is so much surrounded by the ocean? This movie is why Geography lessons need to be compulsory.
The visuals are so lazy, and the set design looks like a craft project with no realism to it. Music by Tanishk Bagchi is an addition to the list of weird albums he has created. The crime this time is that he made Sunidhi Chauhan sing an outright bad song right after she created a gem of an album with Amit Trivedi (Jubilee).
Chatrapathi Movie Review: The Last Word
Chatrapathi is a crash course in how to not write and make a movie.
Chatrapathi Trailer
Chatrapathi releases on 12th May, 2023.
Share with us your experience of watching Chatrapathi.
For more recommendations, read our Mrs Undercover Movie Review here.
Must Read: Kisi Ka Bhai Kisi Ki Jaan Movie Review: Salman Khan Starrer Releases With Evil Dead Rise, Beats It Easily To Be The Better Horror Film!
Follow Us: Facebook | Instagram | Twitter | Youtube | Google News
The post Chatrapathi Movie Review: Sai Srinivas Bellamkonda Leads A Spoof Of Mass Entertainers Ft. A Scammed Nushrratt Bharuccha appeared first on Koimoi.