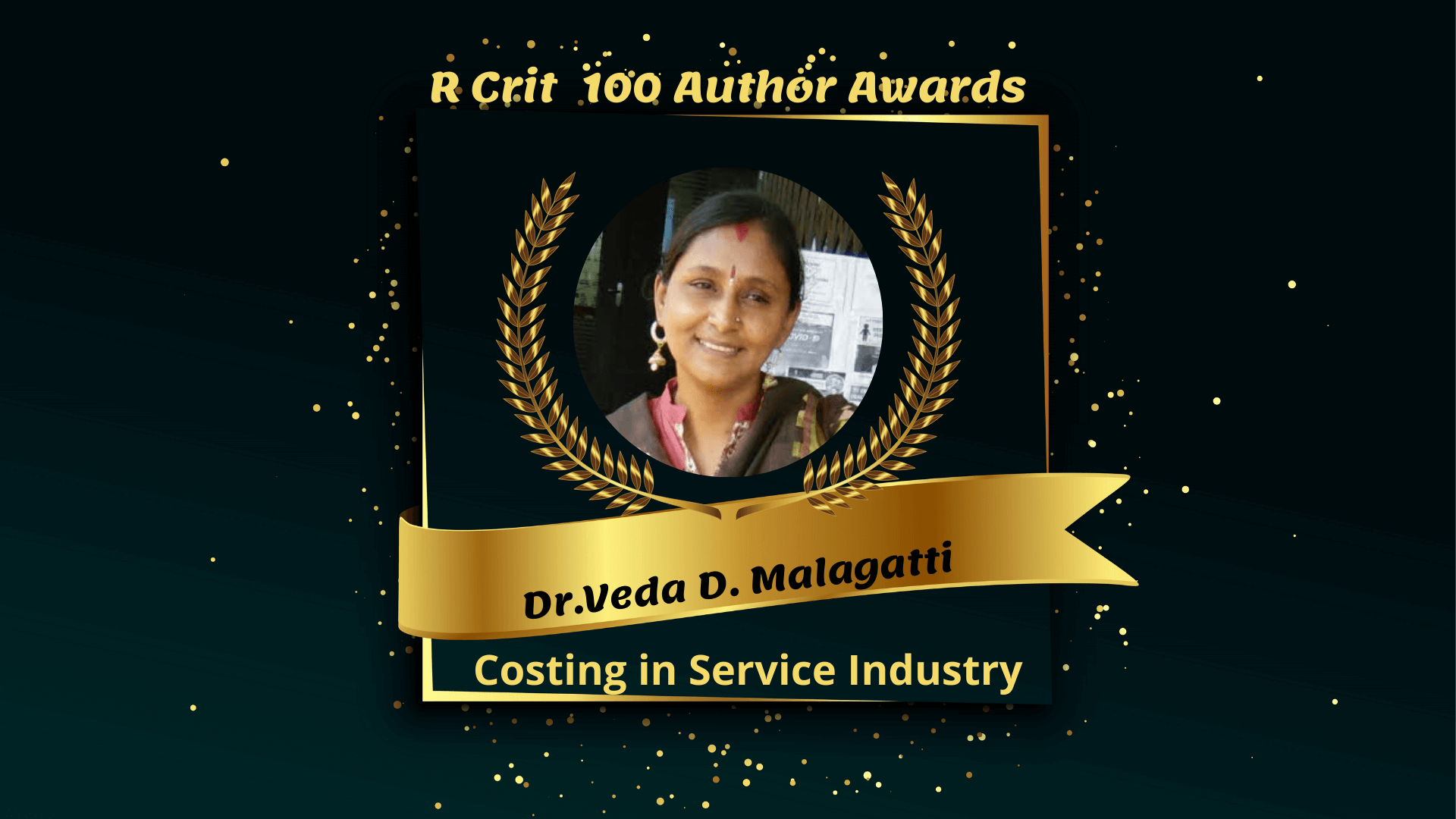 Veda D. Malagatti, PhD, is Assistant Professor in Chetan Business School, India. She received her PhD from Karnataka University, India, and teaches courses related to finance and general management. She has published 13 papers in conference proceedings on the study of variance, market volatility, and the impact of digitalisation and waste.
Dr Veda's one book and 21 papers either has been presented / publication in National + International journal + conference proceedings.
Book published by CAMBRIDGESCHOLARS PUBLISHING UK. Conventional costing for education sector, ABC costing in agriculture sector and Service costing in Transport sector were illustrated. Value stream mapping, Cost management using Pareto tool, critical financial analysis, benchmarking the market volatility, holistic framework for CSR etc are the topics which are related to finance and General management.
We at #RCritReviews congratulate Prof Dr.Veda Malagatti for securing a spot with RCrit 100 Author Awards 2021