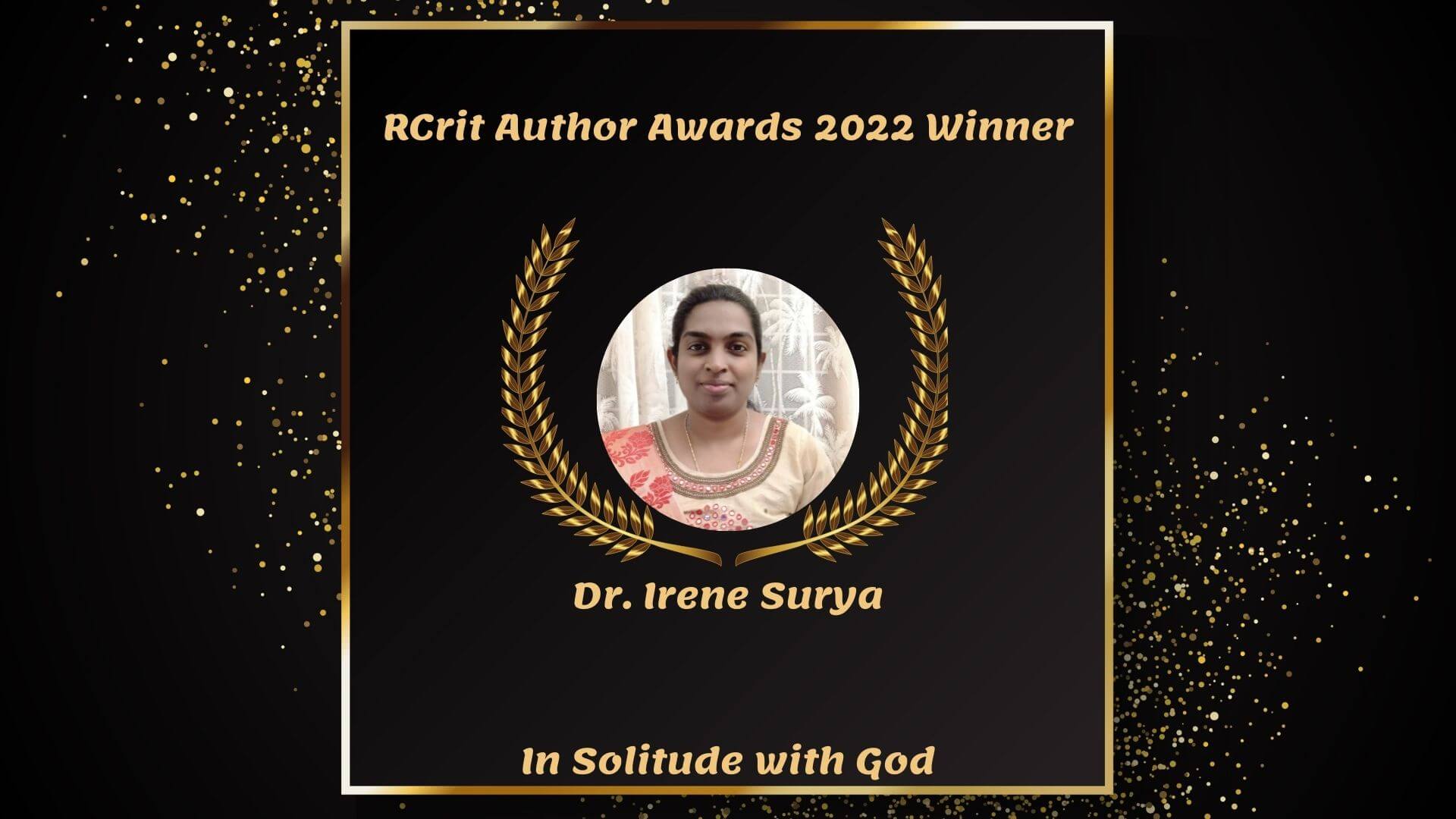 Dr. Irene Surya was born in the cultural capital of India, Chennai and brought up in the cultural capital of Kerala, Thrissur. She moved to the Fort city in Tamil Nadu, Vellore after marriage. Her well educated parents laid the foundation of knowledge in her life.
She has earned her doctorate in Engineering from a premium institution in the country. Dr Irene Surya loves research and has published number of research papers in peer reviewed international journals. She was awarded Raman Research Award for excellence in research. Her research is under consideration for patenting. She is currently working as a Research Analyst in a research company.
She has a passion for writing poems. In Solitude With God is her debut book of collection of poems. Her poems regularly appear in Faith On Every Corner Magazine, an international magazine having a readership in nearly 100 countries. She is a regular contributor to Christian Women Living Magazine and Calla Press Journal which is read across the globe. Her poems have been published in other national and international magazines. Her poems have been published as a Poetry Exhibit by Google Books, Arts and Culture project.
She has been through tough times in life during which she found the needed peace and comfort in God. Her husband is her best friend and confidante and the sunshine of her life. She loves to meditate on God and has a passion for writing about God. She aspires to be an encouragement and inspiration to people through her writings.
Click Here to view all the winners of RCritAuthor Awards 2022