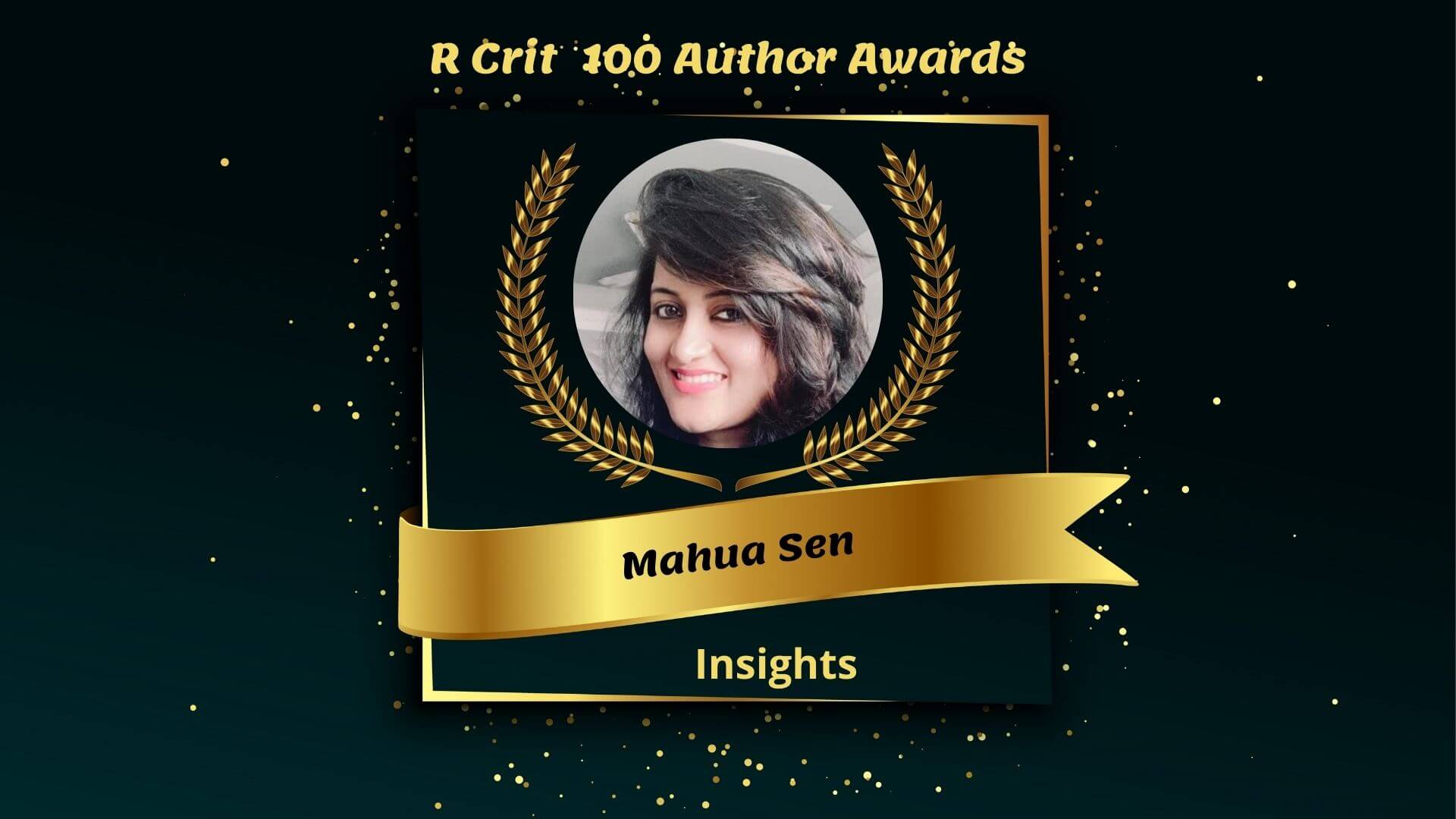 Mahua Sen is a multiple award winning Poet based out of Hyderabad. She has authored a poetry anthology named Insights under the flagship of Authorspress. Mahua has also edited and compiled a book named 'Flock, the Journey', published by Raindrops, which found place in Amazon best-seller list. Her poems and stories find place in many international and national anthologies, journals and newspapers.
She is a recipient of Grand Queen's Leadership Award 2021, She is the recipient of the 'Distinguished Poet' Award in the 10th Rabindranath Tagore International Poetry Award-2021,a recipient of the 'Poesis Award for Excellence in Literature' in 7th Bharat Award-2021, the 'Wordsmith Award ' by Asian Literary Society -2020, Mahua was also among the top 3 winners at the Women Power and Summit Award 2021 at Bombay Stock Exchange. She received the Aveg Award -2021 for literature. She also received the Women Excellence Award 2021. She is a winner of Nari Samman Award by Literoma. She is the winner of Literature Excellence Award-2020 curated by Lions club of Kolkata magnates, apart from many other awards.
Writing is synonymous with breathing for Mahua Sen. It's the tranquillising sojourn she doesn't want to return from! Writing poetry is cathartic according to Mahua. As Maya Angelou aptly said: ''There's no greater agony than bearing an untold story inside you'' , Mahua finds peace in expressing her deep-rooted sensitivities and emotions through the quill of her verses.
Rain drops glisten on her words, imagery, similes and metaphors and chatter in her mind's eave that flows from Mahua's nib finding emancipation!