movie reviews
Dream Girl 2 Movie Review: Before Hera Pheri 3, Let's See How To Ruin One Of The Best Comedies! (Dil Ka Telephone Nahi Karta Ring Ring)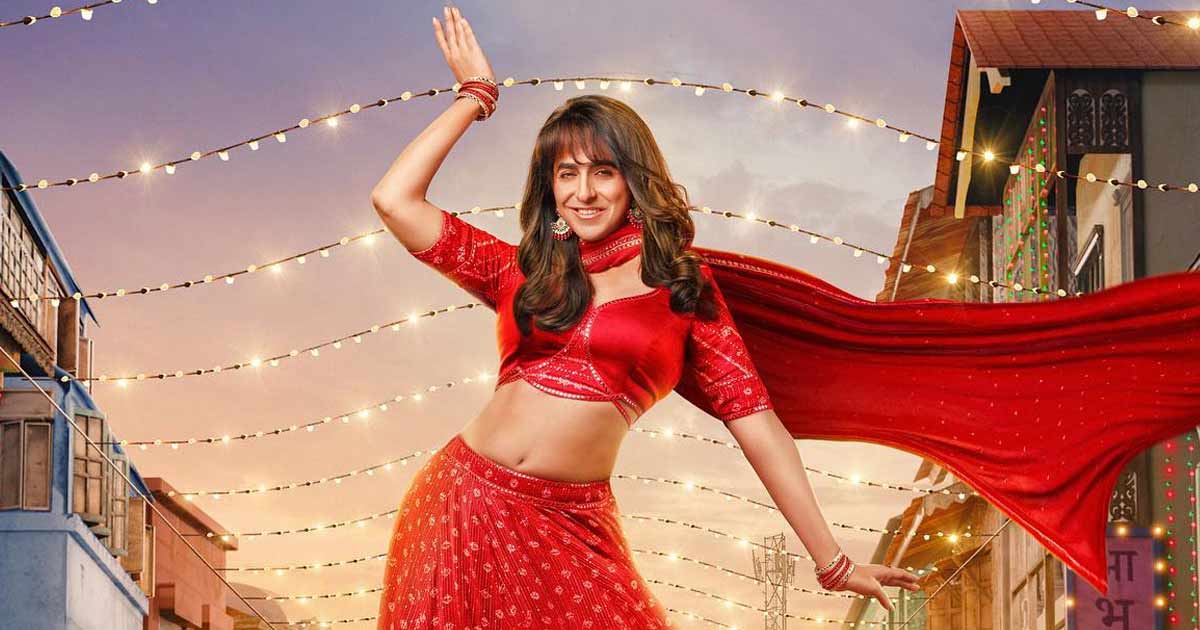 Dream Girl 2 Movie Review Rating:
Star Cast: Ayushmann Khurrana, Ananya Panday, Annu Kapoor, Paresh Rawal, Vijay Raaz, Rajpal Yadav, Asrani, Seema Pahwa, Manoj Joshi, Manjot Singh, Abhishek Bannerjee, Ranjan Raj & YET IT'S NOT the comedy film we deserve
Director: Raaj Shaandilyaa
Dream Girl 2 Movie Review ( Photo Credit – IMDb )
What's Good: The talent that veterans acquire while delivering a few (very limited) good lines
What's Bad: Everything else!
Loo Break: Any song, any scene, anytime, anywhere! (You'll not miss much)
Watch or Not?: You can wait for the OTT release, watch it only if you've some time to kill & you can ignore the fact that it's a spiritual sequel to one of the best comedies ever to exist
Language: Hindi
Available On: Theatrical Release (To Stream On: Netflix)
Runtime: 2 hours 13 minutes
User Rating:
In an indirect/spiritual sequel to 2019's uproarious blockbuster Dream Girl, Pooja/Karam (Ayushmann Khurrana) returns and directly lifts some things from its predecessor like the 'udhaar' tension, 'lachaar' baap (who has turned kaamchor as even he has no job this time around) Jagjeet Singh (Annu Kapoor) and the challenge to earn huge money to win his girlfriend Pari (Ananya Panday) & Nushrratt Bharuccha shouldn't be disheartened why she was replaced because "jo hota hai ache ke liye hota hai".
Karam gets an ultimatum from Pari's father to earn a few lakhs and get his own place in 6 months to get eligible to marry his daughter. Making the optimum use of his feminine voice, Karam thinks to level things up by crossdressing like a female turning into 'Pooja' & trying to earn some quick bucks. From dancing in a club to helping the son of a rich businessman to slip out of depression, Karam as Pooja does everything to finish the 'Roadies task' given by Pari's father & what happens around it is what the story is all about.
Dream Girl 2 Movie Review ( Photo Credit – YouTube )
Dream Girl 2 Movie Review: Script Analysis
Director Raaj Shaandilyaa brings in the hilarious Punjabi movie Carry On Jatta's writer Naresh Kathooria to help in the writing department and that helps majorly in the one-liners which are the best thing about the film's comedy. Whatever the characters do in this film, they do to crack that one funny line which gets really monotonous after a point in time. Some of them land extremely well and some are so bland that you'd want to watch Dream Girl again.
The idea of turning Karam into Pooja with not just the voice but also physically sounds amazing on paper & I can see why the makers wanted to take that route. But, even seasoned performers like Krushna Abhishek & Sunil Grover have found it extremely tough to do that and now couple that with a not-so-funny comedy of 'err'ors, and it becomes impossible for Ayushmann to impress as Pooja. It goes too formulaic in the first half with ample rib-tickling moments and ghastly outlandish in the second half when you'd only look forward to when this will end.
Dream Girl 2 Movie Review: Star Performance
Dear Ayushmann Khurrana: Sorry sir, Dream Girl has been extremely close to my heart (one of the funniest movies EVER, a rare 4/5 comedy) and I'm not counting Dream Girl 2 even as its spiritual sequel. The experiment worked in part 1 but getting over-ambitious without a strong script in hand has landed the viewers into yet another sequel trying to milk the popularity of its prequel without adding anything substantial. Ayushmann as Pooja is amazing but I wish he would've got better lines to recite and situations to be in.
Ananya Panday subtly plays the bimbo of the story but as things progress, her character loses the little importance it had fading her into oblivion only to pop her up during the proceeding moments. Annu Kapoor, Paresh Rawal & Rajpal Yadav collectively bring in the few laugh-worthy moments that the film is all about.
Vijay Raaz (apart from a couple of scenes), Asrani, Seema Pahwa, Manoj Joshi, Manjot Singh & Abhishek Bannerjee are disheartenedly wasted throughout the film. None of them get any scope to present the comedic depth they acquire & they just add to the chaos. Ranjan Raj as Tiger Pandey is funny because of both his physical humour and the character sketch he gets.
Dream Girl 2 Movie Review ( Photo Credit – YouTube )
Dream Girl 2 Movie Review: Direction, Music
Raaj Shaandilyaa's debut with Dream Girl should be counted as one of the best entries of any director in Bollywood seeing how well it did commercially and how it has aged over the years. But, this time around he turns arduous and more than ambitious resulting in comedic chaos.
Hitesh Sonik continues to play around with the BGM in a good way. There's a scene in which he takes a dialogue and turns that into a background score element helping the scene to feel funnier. Tanishk Bagchi & Meet Bros' songs just add to the clutter and aren't anything you'd want to listen to once you leave this movie.
Dream Girl 2 Movie Review: The Last Word
All said and done, Dream Girl 2 is one of those sequels that should have been shelved at the concept stage instead of delivering a mildly funny product nowhere near the greatness of its predecessor.
Dream Girl 2 Trailer
Dream Girl 2 releases on 25th August, 2023.
Share with us your experience of watching Dream Girl 2.
For more recommendations, read our Name Movie Review here.
Must Read: Ghoomer Movie Review: If Deepika Padukone's Lafangey Parindey & Shreyas Talpade's Iqbal Had A Love Child No One Asked For!
Follow Us: Facebook | Instagram | Twitter | Youtube | Google News
The post Dream Girl 2 Movie Review: Before Hera Pheri 3, Let's See How To Ruin One Of The Best Comedies! (Dil Ka Telephone Nahi Karta Ring Ring) appeared first on Koimoi.