movie reviews
Gadar 2 Movie Review: Not A Sunny Deol Film & It's Only 2 Decades Late With The Release, Should've Released In The Next Week Of Part 1 With The Kind Of Efforts It Has Got From The Filmmaker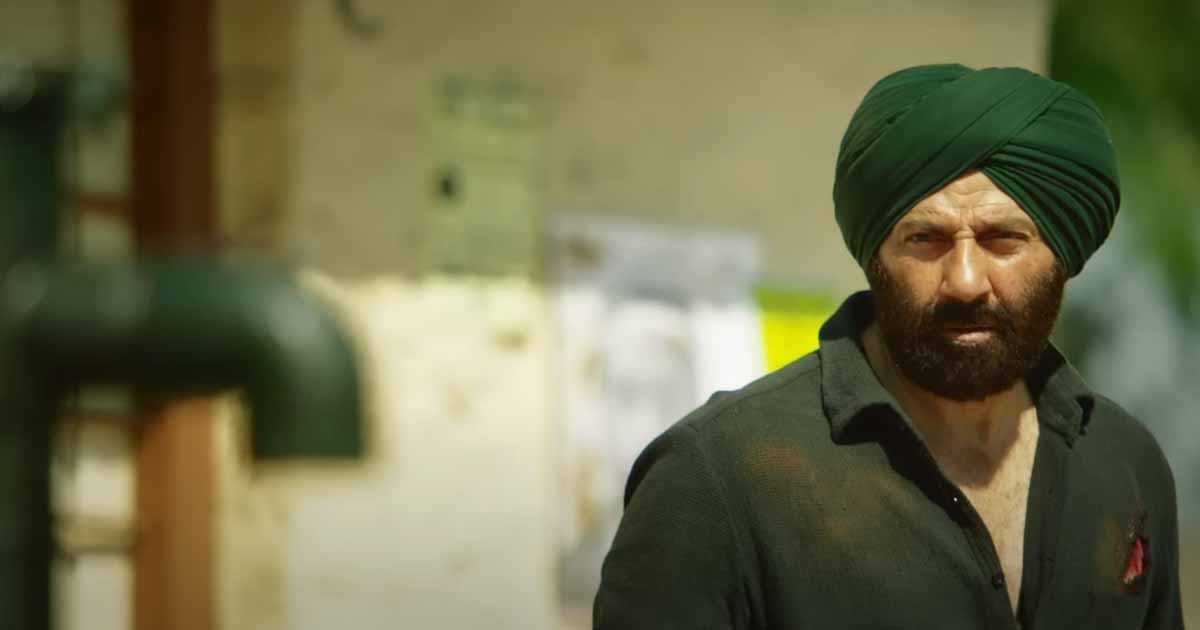 Gadar 2 Movie Review Rating:
Star Cast: Sunny Deol, Ameesha Patel, Utkarsh Sharma, Manish Wadhwa, Gaurav Chopra, Simrat Kaur
Director: Anil Sharma
Gadar 2 Movie Review Out (Picture Credit: Youtube)
What's Good: It has brought back some good memories…
What's Bad: …only to murder them by turning into an unforgettable nightmare
Loo Break: Whenever you can't find Sunny Deol in a scene (that's almost 90% of the film)
Watch or Not?: Skip this if you have any respect for the OG masterpiece
Language: Hindi
Available On: Theatrical release
Runtime: *inserts Titanic meme* It's been 84 years
User Rating:
The year is 1971, 24 years after what happened in the classic cult film Gadar: Ek Prem Katha. Tara Singh (Sunny Deol) is the national hero living a simple life with his son Jeetay (Utkarsh Sharma) and wife Sakeena (Ameesha Patel) singing 'Udd Jaa Kale Kaava' to give the ultimate satisfaction to wifey (or that's how it looks from her face in that song). He casually keeps meeting Army's Colonel & gets hired to be a CHT (Civil Hired Transport).
Tara is allocated to supply ammunition to the Indian army struggling in the '71 war but he faces a major blow making Jeetay go to Pakistan to save his 'paape' (father). Upon reaching there, he learns that Paape isn't here and what transpires after that serves to be the basic crux of the film.
Gadar 2 Movie Review Out (Picture Credit: Youtube)
Gadar 2 Movie Review: Script Analysis
Director Anil Sharma leaves no stone unturned to make you feel that it's a sequel to Gadar, so much so that it feels like it's nearly 22 years late with its release. With the kind of efforts put in by the filmmaker & the team, this should've been released in the next week of its prequel in 2001 & even then many would've asked the same question: "Why?" Sharma brings back Shaktimaan Talwar who's best known to write Gadar and also Veer, Singh Saab The Great, Hero: Love Story Of A Spy and Ghayal Once Again. He uses every frame to make you feel like you're watching a sequel to Gadar. That's no problem in doing that but by being so much 'at your face', it's like: Sakeena (breathes) and the scene would cut to how Sakeena used to love breathing in Gadar: Ek Prem Katha.
It's only Sunny Deol's roar that keeps this movie somewhat alive in some scenes. As expected Anil Sharma pulls off the bait-and-switch scheme by selling Utkarsh Sharma in the name of Sunny Deol. Sunny's performance should be considered an extended cameo at best (extended being the keyword). When we thought we won't get any competition against Prabhas' Adipurush to take over the crown of having the tackiest VFX, Anil Sharma rose and shone bringing back 2001 in 2023 (such nostalgia!). He's so stuck to milk nostalgia, he decides to keep the VFX even worse than what he did 22 years ago.
Gadar 2 Movie Review: Star Performance
Sunny Deol proves why even after 2 decades, he still has it to pull Tara Singh off with the same energy, style and conviction. Unfortunately, he fell for a bad script and should have thought better before agreeing to ruin a classic like Gadar. Happy for him as an actor, sad that he would choose to do this. Ameesha Patel after losing the charm she had for Sakeena, delivers an unidimensional disappointment at the best.
Utkarsh Sharma, because of whom, all this setup has been made disenchants everyone by hamming throughout his performance. He's made to mimic Rajesh Khanna, Prithviraj Kapoor & Dilip Kumar, a thing even established actors would think twice before attempting it. Thought Simrat Kaur's Muskaan sarcastically asks Utkarsh "Actor aur aap?" and a lot of us must've roared in unison "Exactly!" Manish Wadhwa as the evil Pakistani Army General doesn't look like a person in a Bollywood film being directed in 2023, he looks, feels and talks like a stereotypical Pakistani army man from the Bollywood films of the 90s.
Gadar 2 Movie Review Out (Picture Credit: Youtube)
Gadar 2 Movie Review: Direction, Music
Anil Sharma goes a level above 'handpump' making Sunny Deol ravage a lightning poll and destroy Pakistan's army with it. Just forget about the execution, I'm still amused by how it must've occurred to Anil and he must've narrated this to Sunny Deol convincing him to do it. I would pay to watch that discussion if anyone has any goss (kindly contact me).
Mithoon is the OG 'Tara Singh' of the film. He's the hero, he's the man delivering back-to-back great songs be it remakes or originals. This will end up as a great example of 'bad movie, good music'. Khairiyat emerges as the best original track and is going to my playlist asap.
Gadar 2 Movie Review: The Last Word
All said and done, this is a blatant misuse of fans' emotions taking it for granted to deliver such a horrendous product hoping it'll work only based on nostalgic factors. Yep, I know it'll earn big bucks at the box office, but so did Shah Rukh Khan's Happy New Year.
One star!
Gadar 2 Trailer
Gadar 2 releases on 11 August, 2023.
Share with us your experience of watching Gadar 2.
Must Read: OMG 2 Movie Review: Giving This Pankaj Tripathi Film An Adult Certificate Might Be The Most Dumbest Thing Done By CBFC, Dumber Than What They Did To Oppenheimer!
Follow Us: Facebook | Instagram | Twitter | Youtube | Google News
The post Gadar 2 Movie Review: Not A Sunny Deol Film & It's Only 2 Decades Late With The Release, Should've Released In The Next Week Of Part 1 With The Kind Of Efforts It Has Got From The Filmmaker appeared first on Koimoi.