movie reviews
Love-All Movie Review: Kay Kay Menon Leads A Simple Story With A Beating Heart, But…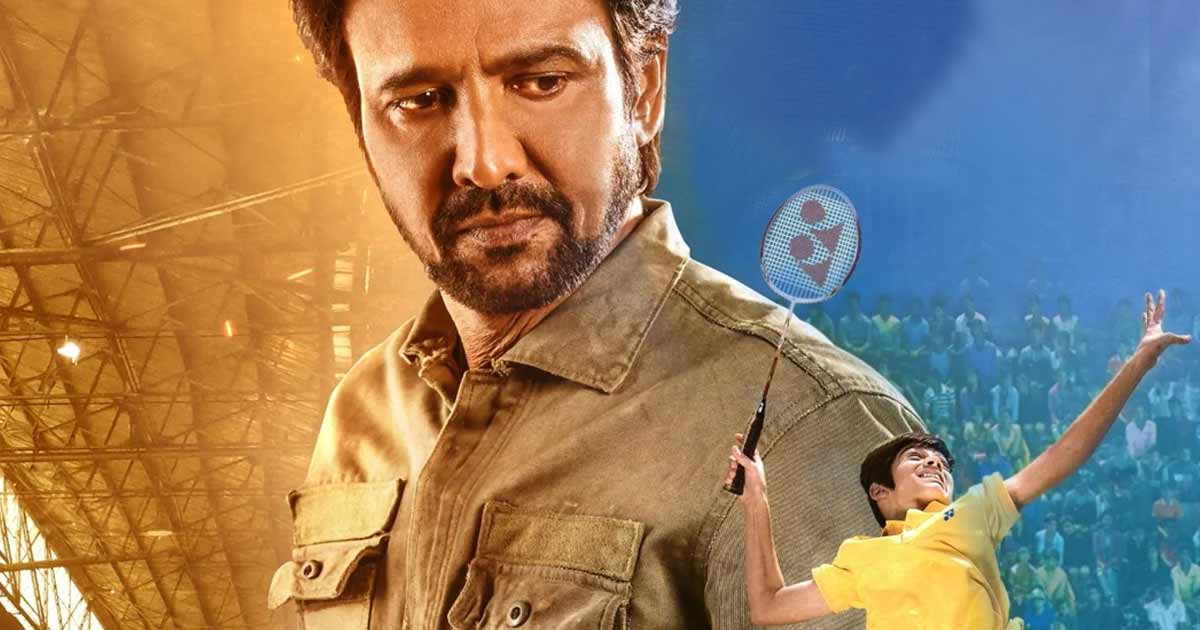 Love-All Movie Review Rating:
Star Cast: Kay Kay Menon, Swastika Mukherjee, Shriswara, Deep Rambhiya, Ark Jain, and ensemble.
Director: Sudhanshu Sharma
Love All Movie Review OUt ( Photo Credit – IMDb )
What's Good: It is a simple take made with a very good intent and even lands well majorly.
What's Bad: the broad strokes it is written in and the very surface-level haphazard handling of the conflicts.
Loo Break: There is enough to make you sit and a predictable portion to give you some scope to take one. Decide as per your likings.
Watch or Not?: It may not be a perfect movie, but it is decent enough to give it a chance.
Language: Hindi.
Available On: In Theatres Near You!
Runtime: 131 Minutes
User Rating:
Siddharth (Menon), a railway official, is against his son Aditya (Ark) playing any kind of sports. A scratch on the surface and it is revealed that Siddharth himself was a national-level badminton player axed too hard by destiny, making him hate the very game he once aspired to ace. When he realises his son is secretly playing Badminton, he first opposes but later gives up and becomes his coach.
Love All Movie Review OUt ( Photo Credit – YouTube )
Love-All Movie Review: Script Analysis
Sports dramas in the Hindi film industry have been mostly of the same blueprint. If they aren't biopics, they are of people who have hit roadblocks in their careers and that has made them invest in budding talent and help them not suffer what they did. Thanks to Chak De! India and Shah Rukh Khan's brilliant performance, it gave the entire industry a tried and tested blue print that makes at least half the job easy for almost all the movies that adapt it. Starring Kay Kay Menon in the lead, Love-All adapts a similar structure, but does it manage to create a similar impact? Let's dissect.
Written by Sudhanshu, Love-All seems like a very personal film to the filmmaker. The love for the sports comes from within, the angst with the injustice is heartfelt, and the intent to tell a story that is about a very niche spots is very genuine. The film revolves around the sport of Badminton, one that is not much explored on the screen and doesn't really appeal to a very large audience. But it is to the writing's credit that Love-All does manage to intrigue is and teach a thing or two about it.
Love-All is a simple and easy-structured movie. It is not busy mending the three act structure or create one of its own. One can call it a textbook formula movie. But it is the story that helps create intrigue. With a very good actor in the center, it shapes a man who has suffered at the hands of the system and now doesn't want his son to go through it. It talks of the corruption in the system and more.
But where Love-All lacks is that it ends up writing things in very broad strokes. An incomplete love story, the power dynamics between the players, a neighborhood couple who is too involved but is also very side-lined, a best friend who is just best friend even the flashback with no identity of his own, the presence of convenient plot devices, the rush to reach the end of the story. But it is the heart of this movie that wins it all.
Love-All Movie Review: Star Performance
The casting of Love-All is interesting. We know how seasoned an actor Kay Kay Menon is, and he doesn't need any more validation for his craft because he is that good now. But the makers cast a real-life Badminton player to play his younger self. Deep Rambhiya plays the young Siddharth and does it well for a sportsperson trying his hands at acting.
While Swastika Mukherjee and Shriswara are good performers, the two never get enough to do on screen. Both get to be mother figures who serve as triggers and also shed some tears when Aditya wins. Talking of Aditya, Ark Jain is quite confident. While you can see him try hard to ace the part where he supposed to be arrogant, but he is decent.
Love All Movie Review OUt ( Photo Credit – YouTube )
Love-All Movie Review: Direction, Music
Sudhanshu, as a director, looks at sequences as episodes and shoot them like one. While it doesn't bother in the present time, the cut to flashback ends up being too rough, and that, in turn, makes the transition very bothersome. Even the scene placement seems off in places.
While Saurabh-Vaibhav makes some very beautiful compositions, the placement of their songs is very random. The first half ends up being too song-heavy.
Love-All Movie Review: The Last Word
Love-All is a decent film made with good intent. Give it a try if you have got the time.
Love-All Trailer
Love-All releases on 01st September, 2023.
Share with us your experience of watching Love-All.
For more recommendations, read our Rocky Aur Rani Kii Prem Kahaani Movie Review here.
Must Read: Dream Girl 2 Movie Review: Before Hera Pheri 3, Let's See How To Ruin One Of The Best Comedies! (Dil Ka Telephone Nahi Karta Ring Ring)
Follow Us: Facebook | Instagram | Twitter | Youtube | Google News
The post Love-All Movie Review: Kay Kay Menon Leads A Simple Story With A Beating Heart, But… appeared first on Koimoi.