movie reviews
Shiv Shastri Balboa Movie Review: Anupam Kher Makes Vulnerability His Strength In This Film Made With A Lot Of Heart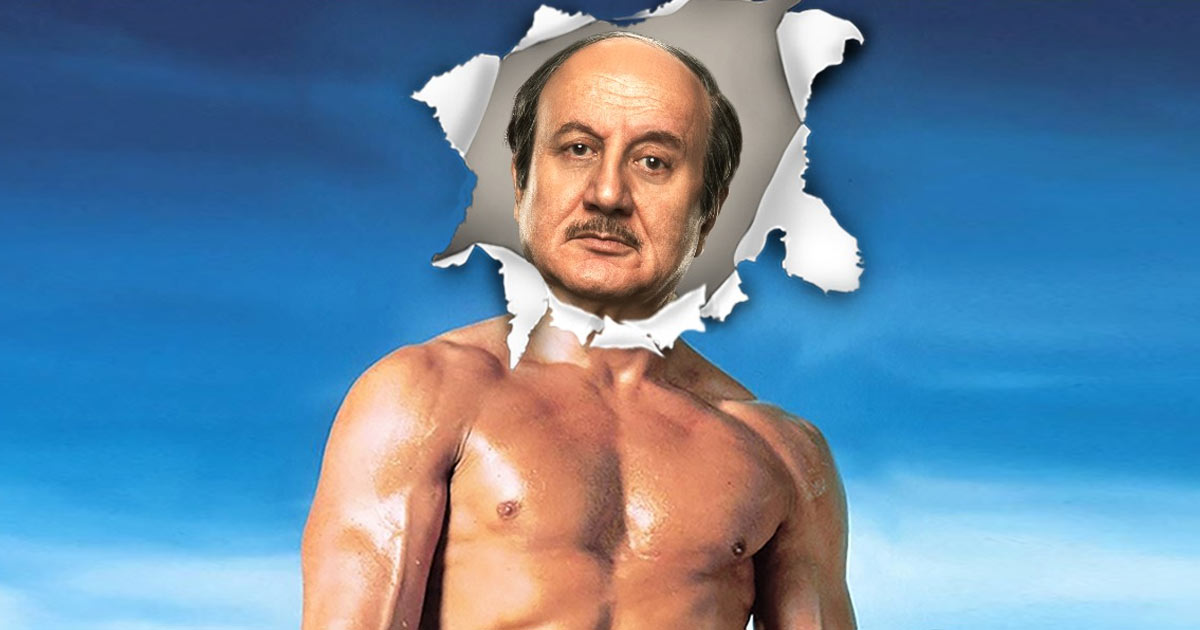 Shiv Shastri Balboa Movie Review Rating:
Star Cast: Anupam Kher, Neena Gupta, Jugal Hansraj, Sharib Hashmi, Nargis Fakhri, & ensemble.
Director: Ajayan Venugopalan
Shiv Shastri Balbao Movie Review Out ( Photo Credit – Shiv Shastri Balboa Poster )
What's Good: Anupam Kher tests how vulnerable he can be on screen and uses it as his strength as Ajayan tell a personal story with a whole lot of heart.
What's Bad: There are lazy decisions that make the movie look dragged even with a not-so-long runtime but the goodness in the product makes it ignorable.
Loo Break: Depends on your taste and if you are not impressed by what's served.
Watch or Not?: I would suggest you must watch it and give a story so niche a chance. Yes it's a bumpy ride
Language: Hindi.
Available on: In Theatres Near You!
Runtime: 132 Minutes.
User Rating:
A retired bank officer Shiv Shankar Shastri (Anupam) moves to Ohio to now spend the rest of his retired life with his son who is settled with a wife and two sons in a foreign land. After monotony kicks in and he is away from visiting his dream location, the stairs in Philadelphia where Sylvester Stallone climbed in the climax of Rocky, is far-fetched, he meets a woman who has been suffering from trauma. She decides to elope and he accompanies her.
Shiv Shastri Balboa Movie Review ( Photo Credit – A Still From Shiv Shastri Balboa )
Shiv Shastri Balboa Movie Review: Script Analysis
The wilderness of the youth is captured from all angles in cinema. The adrenaline of it, the fun in eloping, and the complexities of it all, we have seen enough. But time and again when filmmakers place people in their late age trying to break free, it comes in as fresh air. There is baggage more than that of any youngster. There's an entire existence that they bet when they decide to choose liberation over their normal life. In Shiv Shastri Balboa, exactly the same happens and you are not allowed to complain.
Written by Ajayan Venugopalan himself, this is a story probably inspired by his father, and by the feel of it, it all seems very personal. There is a melancholy in loneliness but can a person suffering at the hands of alone find redemption if he is placed with a family? Maybe not. Ajayan in his debut feature imagines a man who has lived a full life in his mind. The only wish that now remains to be fulfilled is his dream to climb the stairs that were once climbed by Sylvester Stallone in one of the Rocky movies. The clever inclusion of the idea that how cinema not only inspires but sometimes even becomes the reason for someone's existence is reflected so well.
With Shiv Shastri Balboa the writer successfully tries to capture every aging parent that at heart is young but for their children are now a responsibility that they were never given officially. Suddenly the children become the parents and the parents are now told to take the back seat. But what if they don't want to? Come let's see how Shiv Shastri does it. The man is shaped with so much innocence that there is no iota of evil in him. He is a pure soul with some very problematic ideologies in today's times but that is all our parents mostly. He just aims for a companion and that is necessarily not his family, he finds one in a neighbour's house help who is another lonely soul.
Through these two heart-warming characters, the film navigates through multiple things including the life of Indian immigrants in a foreign land. The gaze through which brown skin is seen, how not all parents just need the comforts of a house but some want a life that is unconventional. The biggest learning has to be that liberation has no age, one can find it at any moment and maybe someone's liberation is in watching somebody else liberate.
Yes, this one is not without loopholes. For a very long chunk, the film forgets the Rocky angle of so evidently endorses in the first half and focuses on the many other subplots. There is an entire sequence that is needed but feels not rightly included. Nargis Fakhri gets to be a character that creates no impact. But every time an honest Anupam and a very determined Neena grace the screen, they win every bit of it.
Shiv Shastri Balboa Movie Review: Star Performance
Anupam Kher is a beast and so much open for experimenting for a man who has over 500 films to his credit. It is not an easy job to be so vulnerable on screen and he does it effortlessly throughout the runtime with finesse. Everything about him is likable in this narrative. Even when he does the slightest of his magic, it creates a big impact on the movie.
Neena Gupta as Elsa is heart-warming. Yes, she is stuck in trauma but that has not broken her. She collects money for 8 years to elope from her forced employers. Though spoken Hyderabadi doesn't come out organically when spoken by her, she manages to compensate with her acting. The actor in her new innings is only rising and we must all witness this sheer showcase of potential.
Sharib Hashmi as Cinnamon is a fun character and does the job given to him with dedication.
Shiv Shastri Balboa Movie Review ( Photo Credit – A Still From Shiv Shastri Balboa )
Shiv Shastri Balboa Movie Review: Direction, Music
Ajayan Venugopalan directs Shiv Shastri Balboa with a lot of heart because he doesn't let anything be overdone. He makes sure there is a balance between melodrama and the essence of his story. It is a tricky task to be directing such fine actors in a debut movie because you don't know exactly what all of their calibre you exactly need. After all, they would always have excess to give. Ajayan does a good job.
The music could have been better because this one has a very little recall value.
Shiv Shastri Balboa Movie Review: The Last Word
The beauty of Shiv Shastri Balbao is in how simple and full of the heart the movie is. If you can ignore the shortcomings, let the love take you where the filmmaker wants to. Give this one a chance.
Shiv Shastri Balboa Trailer
Shiv Shastri Balboa releases on 10 February, 2023.
Share with us your experience of watching Shiv Shastri Balboa.
For more recommendations, read our Pathaan Movie Review here.
Must Read: Almost Pyaar With DJ Mohabbat Movie Review: Anurag Kashyap Tries Using His Underrated Superpower Of Portraying Love But The Spell Fails To Completely Bound This Time
Follow Us: Facebook | Instagram | Twitter | Youtube | Google News
The post Shiv Shastri Balboa Movie Review: Anupam Kher Makes Vulnerability His Strength In This Film Made With A Lot Of Heart appeared first on Koimoi.