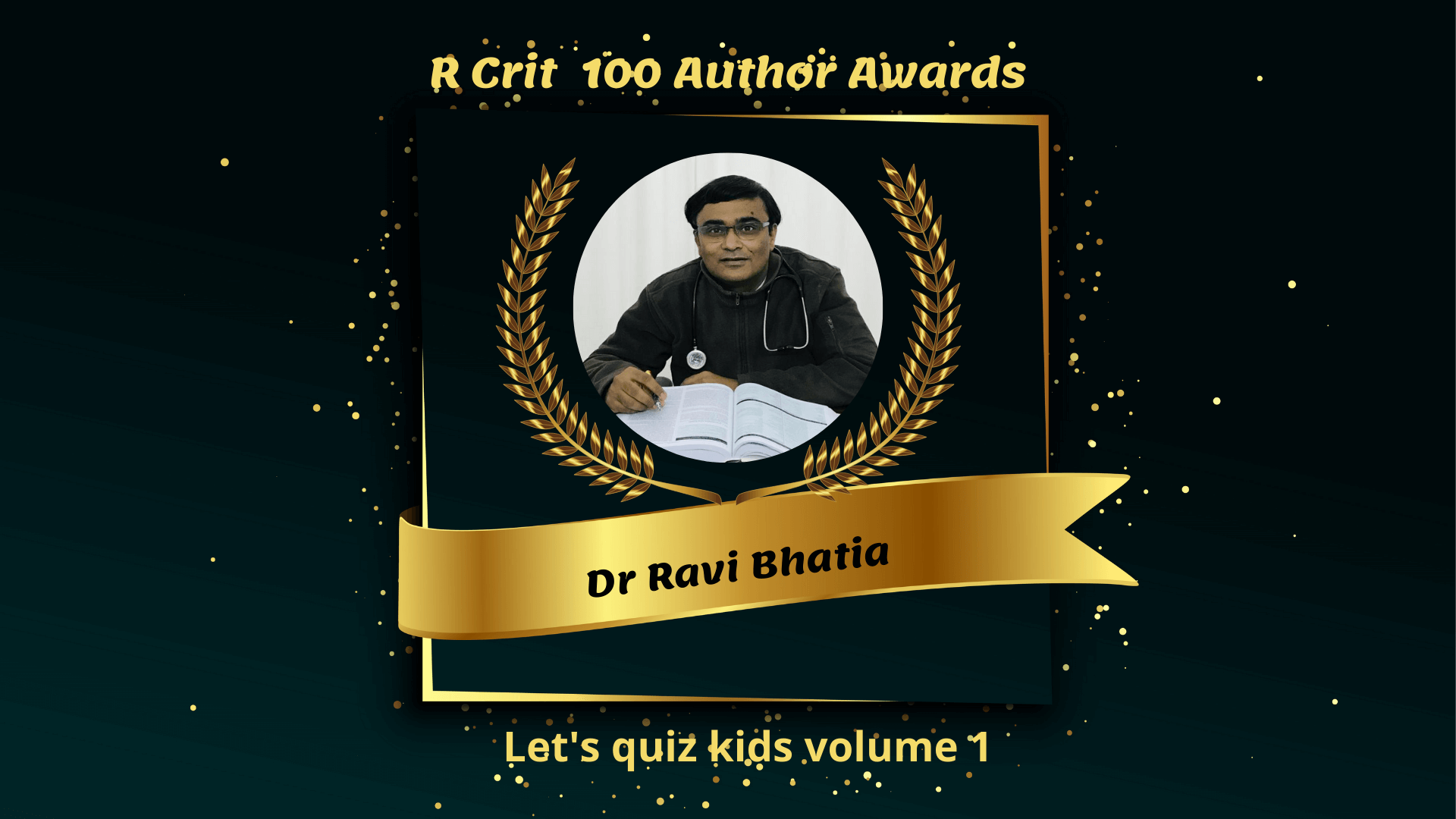 Dr Ravi Bhatia is a pediatrician by profession. Dr Ravi Bhatia has done his MBBS from the prestigious Armed Forces Medical College, Pune and his post graduation in Pediatrics from Government medical College, Jodhpur. Dr Bhatia is currently working as Professor in a medical college in Udaipur.
Let's quiz kids volume 1 is his first book. Since he is a pediatrician by profession, interaction with kids is quite common and during his interaction with kids he fond that kids don't know much about this great nation of ours. Thus gave birth to the quiz book. The book is a collection of 500 questions on India which cover India's geography, history and culture. The purpose is to make the young generation aware of the glorious history of our country.

Dr Bhatia is a keen quizzer and has been on BBC MASTERMIND INDIA finals in 1999. He is also the editor of an e magazine Quizzically Yours. Pediatrician by profession writer by heart, Dr Bhatia has also written various articles on Child health, life in a medical college, poetry etc. Quizzing is his passion and the book is a way to keep that passion alive.