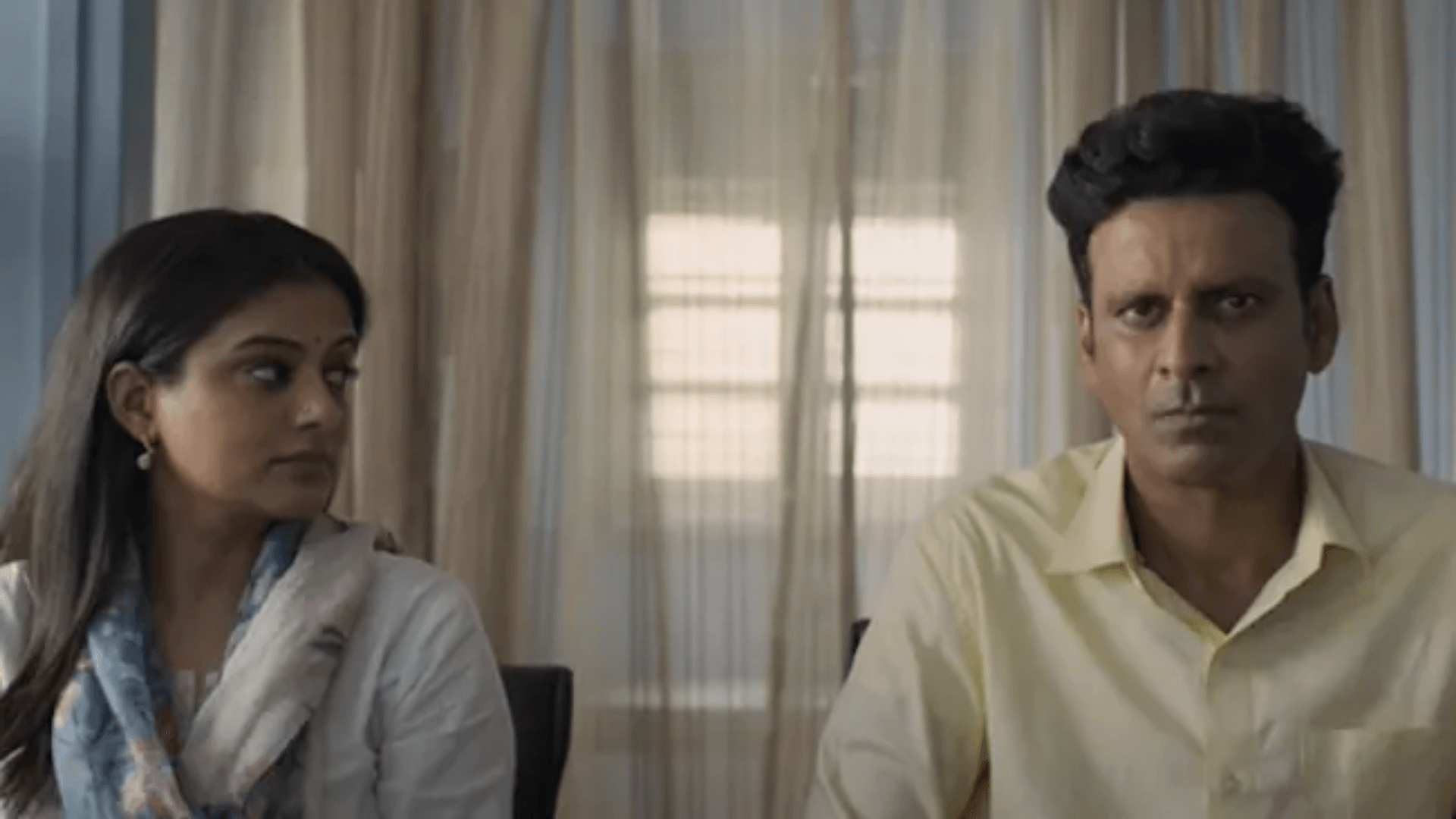 A Gripping tale but lacks excitement and intrinsic effervescence if compared to Season 1
Cast: Manoj Bajpayee, Samantha Akkineni, Priyamani, Sharib Hashmi, Shreya Dhanwanthary, Sunny Hinduja, Sharad Kelkar, Darshan Kumaar, Dalip Tahil, VipinKumar, Seema Biswas, Asif Sattar Basra, Shahab Ali
Director: Krishna DK and Raj Nidimoru
Those who have binged on the first season of The Family Man; deservedly one of the highest-rated Indian web shows ever, know full well what to expect from the second. So, does Family Man Season 2 of the Amazon Prime Video series created by Raj Nidimoru and Krishna DK deliver on the promise? It does. Does it surpass the fantastic first season in terms of excitement and intrinsic effervescence?  I would say No but overall its a gripping.
Episodes
Exile
Weapon
Angle of Death
Eagle
Homecoming
Martyrs
Collateral Damage
Vendetta
The Final Act
Season 2 loses some of the fine explorative balance that Season 1 had struck between Srikant's tremendous work pressures and his family commitments. In the early episodes, we find that he and his wife Suchi (Priya Mani) are in need of counselling. In another scene; the school principal alerts Srikant to the fact that his son Atharv (Vedant Sinha) might be suffering from ADHD (attention deficit hyperactivity disorder). His teenage daughter Dhriti (Ashlesha Thakur), too, is desperate to break free from parental control. But these burgeoning domestic hot buttons take a bit of a backseat when the male protagonist is inevitably called upon to protect national interest at all costs.
Season 2 lacks the wry humour that The Family Man served up so generously the first time around. The banter between him and JK and the showdowns between him and his wife Suchi (Priya Mani); are not as central to the plot as they were nor is the inchoate relationship between Suchi and her colleague Arvind (Sharad Kelkar).
The domestic pitch is queered for Srikant by his rebellious daughter. As she, unbeknownst to her parents, begins to spend more and more time with a boyfriend (Abhay Verma), tension between her and her mother mounts, culminating in an incident that precipitates a family crisis that Srikant had always seen coming.
Is Family Man Season 2 a Hit?
The Family Man 2 has been garnered an overwhelmingly positive response from the critics and the audience alike
Is there going to be Family Man Season 3?
Manoj Bajpayee-led action series 'Family Man' is returning soon with its third season. Now streaming on Amazon Prime; the thriller is the brainchild of filmmakers Raj Nidimoru and Krishna DK, popularly known as Raj and DK.
According to a report by PinkVilla, Manoj Bajpayee's character Srikant Tiwari and his colleagues at the TASC (Threat Analysis and Surveillance Cell) reunite the third time for a new mission set amidst the COVID-19 pandemic.