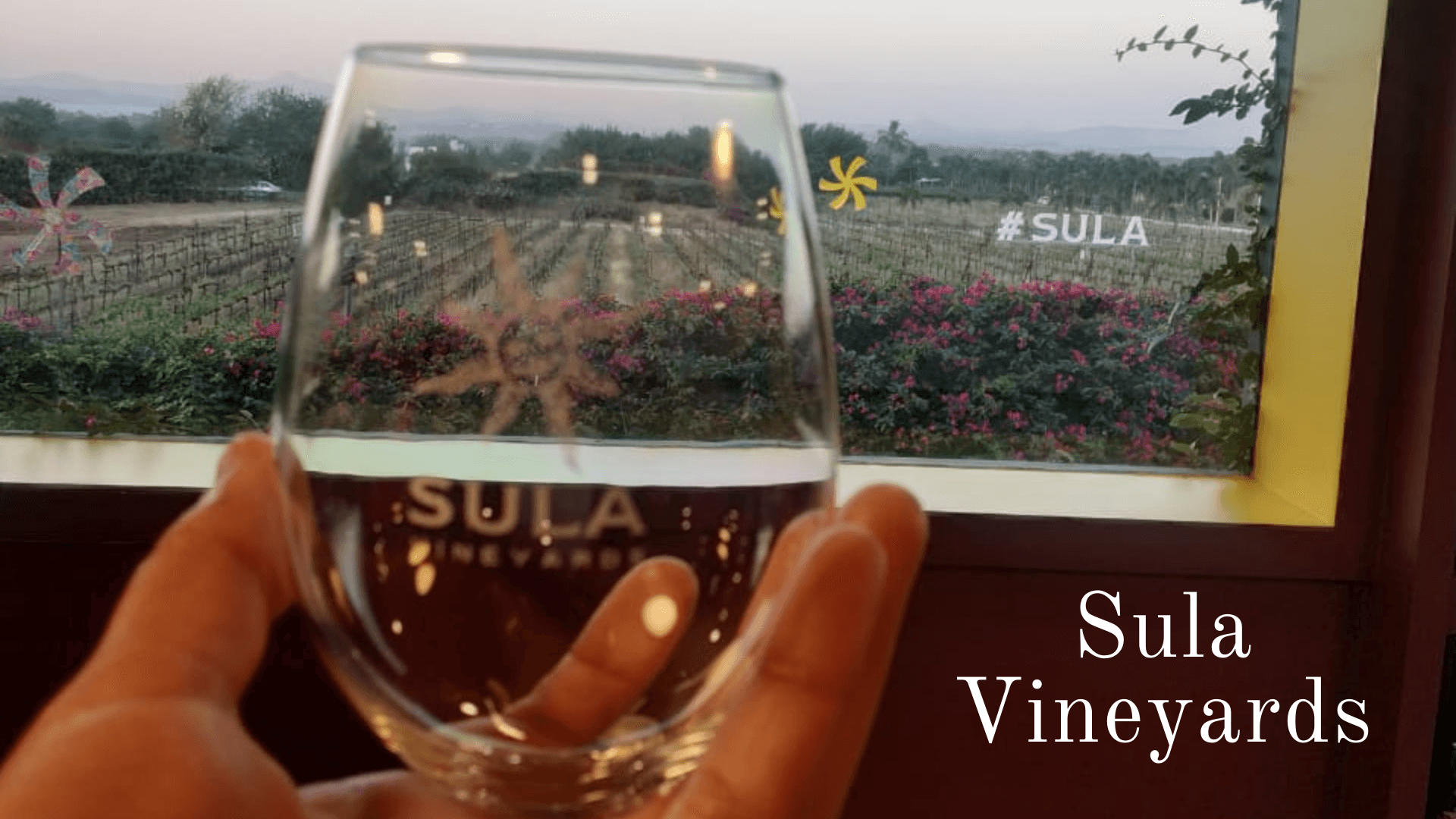 You must visit Sula Vineyards atleast once
Is Sula Vineyards Worth Visiting?
Whether you are a wine drinker or not, you must have definitely thought of visiting Sula Vineyards atleast once. Owing to the breathtaking pictures you see on social media and the promotions around Sula fest, one wishes to go to this place in Nashik. Even I had been to this place before lockdown. Let me share a genuine and honest experience of my trip to Sula Vineyards. Please read till end to find out if the place is worth visiting!
Location
Sula Vineyard is located in the Nashik region of western India, 180 km northeast of Mumbai and 190 km from pune. By road travel is recommended.
Best time to visit Sula Vineyard
The harvesting months of January to March are the best times to visit Sula Vineyards. You'll be able to participate in wine stomping. The hugely popular SulaFest music concert is held during February as well, in the outdoor amphitheater, and offers camping in the vineyards.
Wine tour and Tasting Cost
For Weekdays – They offer 2 packages
Rs. 150 which includes tour + tasting of 4 wines
Rs. 250 which includes tour + tasting of 6 wines
Every weekend and long weekends – Only 1 package:
Rs. 250 which includes tour + tasting of 6 wines
Note: Avoid Dry days. And if you are staying at Beyond(Sula property) – the tasting and tour is free.
Summary of My visit
I travelled from Mumbai to Nashik by road. I didn't opt to stay at Sula resort so had to pay for the wine tour and tasting. The Place was good but totally commercialized. Sula lacks the raw appeal. The place was filled with people taking photographs everywhere since it was a weekend.
The best part of the tour was wine tasting where you know the right way of tasting a wine. It was a good experience. Rest the food, ambience and the vineyards were Ok.
What Wines to Buy
White Wine – The Dindori Reserve Viognier is the best you can buy from Sula. It's a wine showcasing lychee, apricot and peach notes.
Red Wine – Cabernet Shiraz – It has a rich deep purple colour, and an enticing aroma of spice, smokiness coupled with blueberries and blackberries.
Nearby Attractions
Since you are at Nashik, you can visit the nearby sula attractions in case you have come for a long stay.
Saptashrungi
Pandavleni caves
Harihar Fort
Brahmagiri Hill
Kalaram Temple
York Winery
Honestly, I had high expectations from this place but if you are up for wines, this place is for you. I would rate it a 3 out of 5.