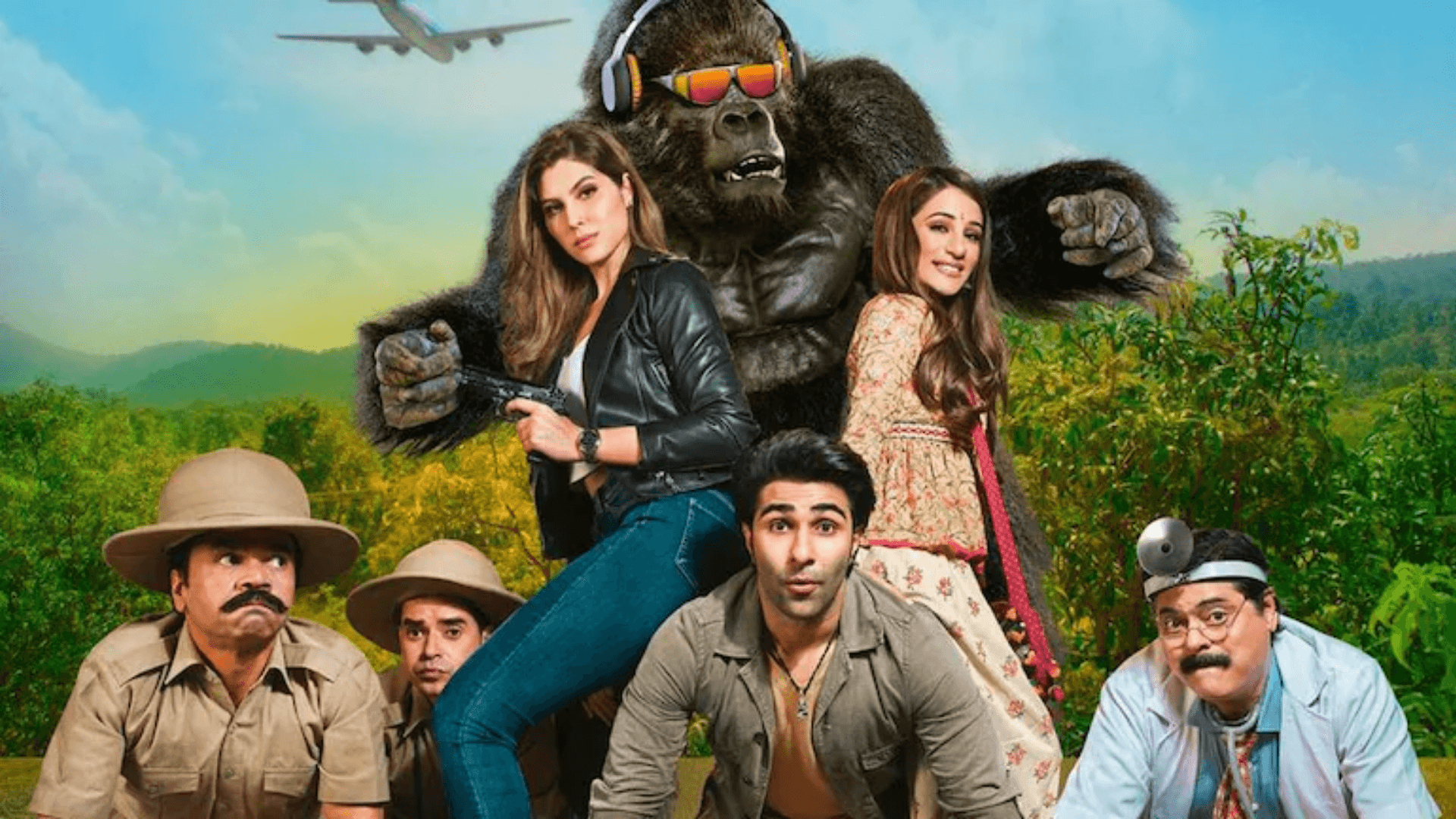 When family-friendly movies are made, one should consider kids and adults with developed brain cells as part of the audience. That doesn't seem to be the case with Amazon Prime Video's latest offering, Hello Charlie. Directed by Pankaj Saraswat, the film starring Aadar Jain, Jackie Shroff and Elnaaz Norouzi, tries to go for old-school comedy, ultimately coming out as outdated and unfunny.
We have a simpleton Chirag Rastogi aka Charlie, played by Aadar Jain and a billionaire fraudster MD Makwana played by Jackie Shroff. Their paths cross when the former comes to Mumbai to make a living and pay off his late father's debt, while the latter tries to dodge the cops and flee the country. How does he do that? His arm-candy girlfriend, essayed by Elnaaz Norouzi, hatches a plan to disguise him as a gorilla and transport him to Diu, from where he'd escape for good.
Charlie, who is eager to take up any odd job, becomes his truck driver and this is when the 'adventure' part of the supposed 'comedy' kicks off. Even with all the predictability, this road trip could have been less irritating if there had been some camaraderie between the two. Unfortunately, all you see is the businessman Makwana rejecting bananas and rolling his eyes inside the gorilla suit as Charlie tries hard to entertain with his silly antics. All in complete vain. The humour is basic (if at all), the dialogues are exhausting and the narrative is painfully clichéd.