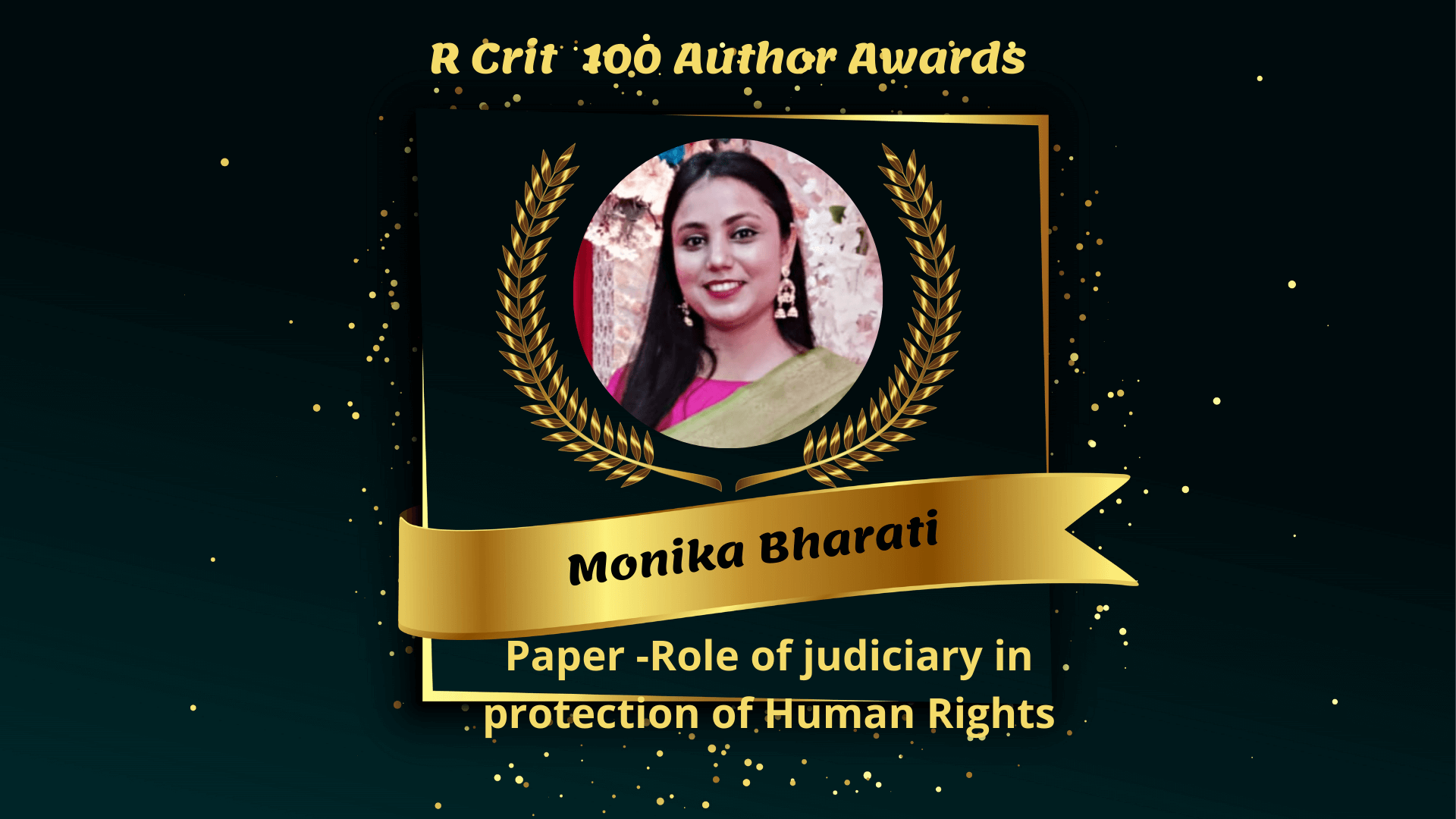 Monika Bharati, is a final year Law student pursuing her B.B.A LL.B(Hons) from NEF law College, Guwahati (Assam). She holds her keen interest in criminology also she has done her internships under senior advocates of the Supreme Court, Guwahati High Court, CJM(Guwahati) and others.
Monika has also presented a National and a International conferences and also published a Research paper in a book format "ROLE OF JUDICIARY IN THE PROTECTION OF HUMAN RIGHTS", and has also Co- Authored Books on "Handbook on Law of insurance", "Criminal psychology & Law", "Legal Essays on social Affairs".
Monika has also published a Research paper in the upcoming book: "Global Thoughts and Opinions" edited by Hon'ble Justice A.K. Sikri and got published by Indian National Law Review under the aegis of Justice Dipak Mishra National Call for Chapters.
We at #RCritReviews congratulate Monika Bharati for securing a spot with RCrit 100 Author Awards 2021