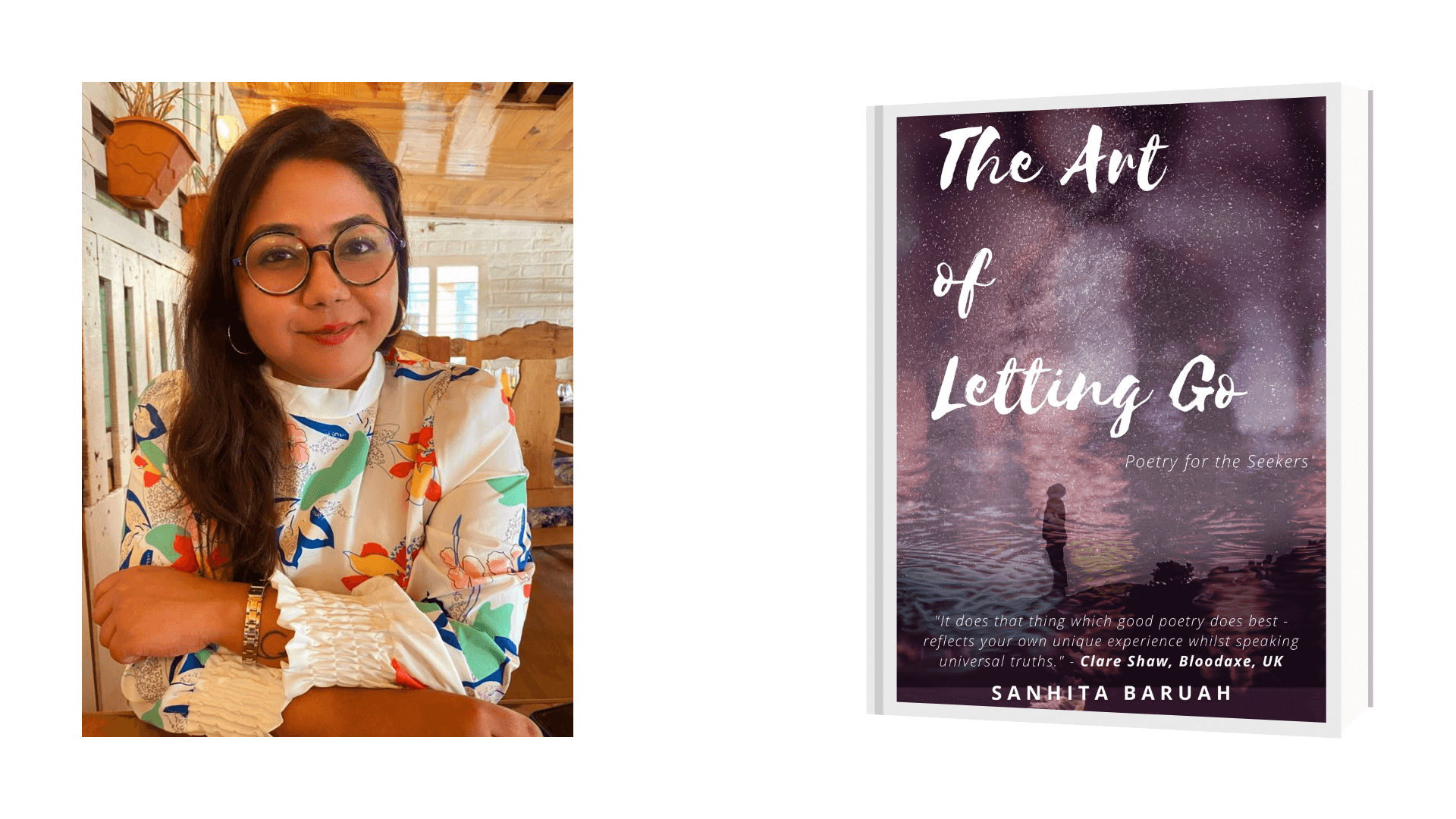 Question 1: Please let me know something that you believe in OR few punchlines / Quotes from your books?
Answer :
"I loved you the way some people are to be loved – from a distance."
"You looked like almost everybody I have ever loved."'
Question 2 :Are you happy about being an Author?
Answer : Yes. It feels satisfying and meaningful.
Question 3: What's your inspiration as an author?
Answer: I started writing at an early age to express myself. All the personal messages I receive from my readers who would say that my writing helped them in some way or the other inspire me to keep writing.
Question 4: What are the best things or positive things about your stories ?
Answer : Everything I write is derived from human emotions and I feel them deeply as I write them.
Question 5 : Which book or books have you published and which are in pipeline?
Answer : I have published three poetry collections namely The Art of Grieving, The Art of Letting Go and The Art of Healing. I have also released an ebook titled Between Us. I aim to finish writing my novel someday.
Question 6 : How to deal with a  "Writer's Block"?
Answer : I write when I have the absolute need to and nothing else can be done. However, the block can be dealt by dedicating a specific time to writing along with a dedicated space for writing. If the words don't come, I feel it is better to stop trying and read instead or go out and have an adventure.
Question 7 :Any "Top tips" for writers starting out?
Answer :
There's always an audience for your writing.
There's always room for improvement.
It's better to write your truth and write what you want to rather than trying to be like someone else.
Question 8: What are the problems that you have faced in your Author journey?
Answer : The immediate regret and shower of self-doubt that the writing is not good enough or I revealed something too personal until one fine day someone drops a message and I realize why I started writing at the first place – to make myself heard and to make others feel understood.
Question 9: How did you approach the writing process? Do you have a set routine or does it vary?
Answer: Unfortunately, I do not have a set routine and I wish to build that. My writing, since it is mostly poetry, is a compilation of all the moments where the words fill my heart until I write them down.
Question 10: For you , what makes a great story ?
Answer: The plot as well as the words used to express it is what makes a great story for me. I cannot be a fan of a great plot described poorly.
Question 11: What Genre of Books do you create and Why you chose it ?
Answer : Poetry. It compliments my schedule which is usually filled with a lot of other things including my day-time job and my other hobbies and interests.
Question 12 : Where can people contact you ?
Answer :
Instagram: @almost.everybody
Twitter: @lmost_everybody
e-mail: sanhitabaruah@gmail.com
Question 13: Any final parting advice?
Answer: Writing is your soul's calling. Make sure you pick up the call when you receive it.